Liverpool Greats Cannot Stand Selfish Gerrard, Claims Former Reds Forward
In his 2007 autobiography, Gerrard stated that Diouf was a selfish player, who never concerned about the club.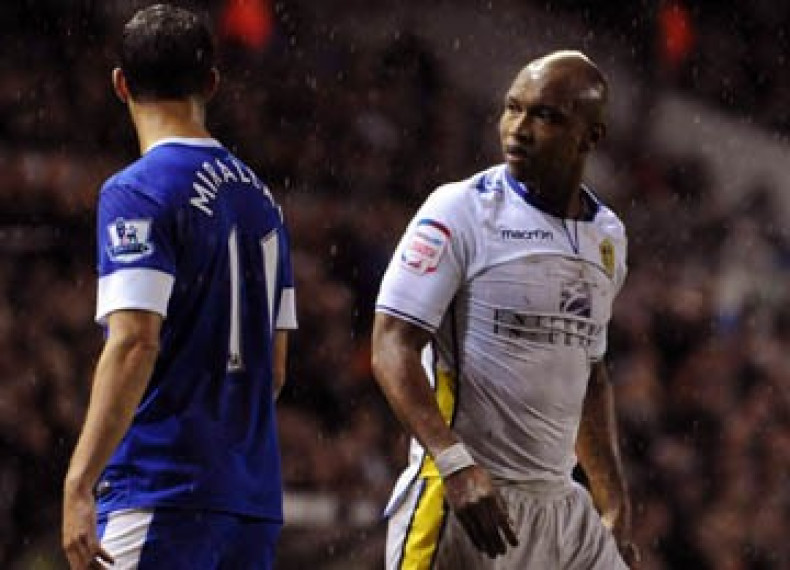 Former Liverpool forward El Hadji Diouf has labelled Steven Gerrard as egotistical and claimed major figures at Anfield could not stand the present Reds and England captain.
Diouf spent two seasons (2002-2004) at Anfield and scored just three goals in 55 league appearances. In his 2007 autobiography, Gerrard stated the former Senegal international was a selfish player and was never committed to the club. Since Diouf's departure from the Merseyside outfit, the duo have clashed with each other several times, during games between their respective teams.
Diouf, who now plays for Championship side Leeds United, claims no player is more egotistical than Gerrard and also pointed out Brazilian football legend Pele named him as one of the best 100 footballers, while the Liverpool skipper did not make the list.
"Steven Gerrard's words? It is jealousy. I was the most important man at that time and I had everyone at my feet. I was committed to the Senegal national team. I took them to the quarter finals of the 2002 World Cup. I was in the 100 best players of the century list by Pele not him," Sky Sports quoted Diouf as saying.
"I respect him as a footballer, but there is no one more selfish than he is. He prefers that Liverpool loses and he scores. He doesn't care about anyone. I've talked to Liverpool greats and no one can stand him," the 31 year old stressed.
During his time with Blackburn Rovers, Diouf was accused of taunting Jamie Mackie, when the QPR forward was on the ground with a broken leg. After the infamous incident, the then QPR manager Neil Warnock (who is now Diouf's boss at Leeds) compared the Senegalese to a sewer rat.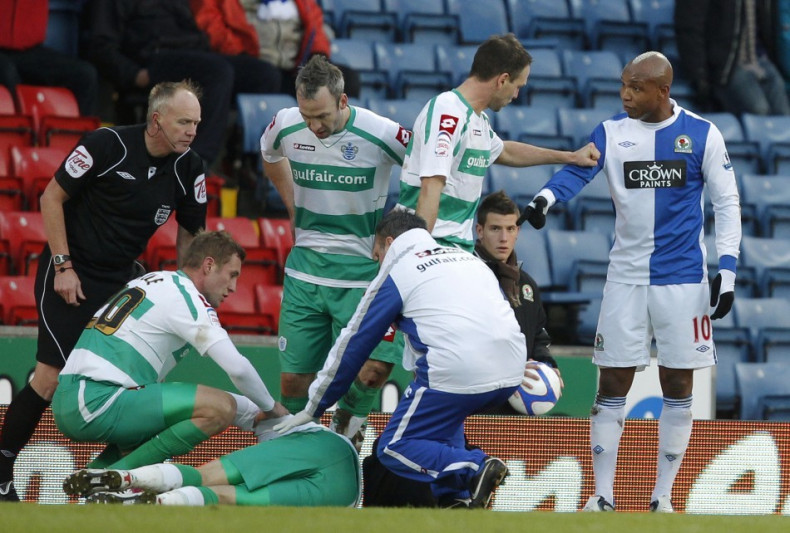 Diouf, who also has a long-standing feud with Jamie Carragher, said he would rather not talk about the Liverpool defender and made a reference to an incident in February 2008, when the former England international was arrested and cautioned for assault outside a school near Crosby.
"And I won't talk about Carragher. I have done things but others have done worse. I am an easy target, people talk about me no matter what. Okay, I have hurt people and I regret that. But I have never been to prison, I have never injured anyone on the pitch. After people gave me the 'bad-boy' image, I had to deal with it. Bad boy? It makes me laugh. It doesn't bother me. I prefer that people talk about me, whether good or bad. I leave my mark wherever I go," said the 2002 BBC African Footballer of the Year.
The forward has also played for Sochaux, Rennes, Lens, Bolton Wanderers, Sunderland, Rangers and Doncaster and has burned bridges at most of these clubs.
"I once took a private jet with Maradona. He shook my hand and told me he'd enjoyed (watching me play). That makes me happy. Back in Senegal, I'm a demi god. People went and burned tyres simply because I wasn't picked for the play-off against Ivory Coast," the Daily Mail quoted Diouf.