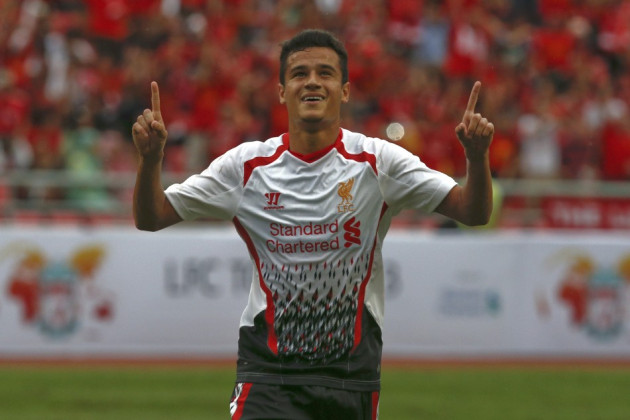 Philippe Coutinho\'s return to fitness will be applauded by the Liverpool faithful as the midfielder pushes hard for a place in the starting line-up against Newcastle United this weekend and he could be the ticket to the side asserting their status as serious contenders for Champions League qualification and trophies as well.
When Coutinho came off the pitch injured against Swansea City in August it appeared that the side had immediately lost an attacking flair that had given them one of their most positive starts to the season since Champions League football was a regular fixture at Merseyside.
Their subsequent draw to the Welsh side and then a loss to Southampton led Liverpool fans to believe that the start of the campaign had simply been a stroke of luck and it would be the same old story as in recent seasons where the side eventually struggled for a top six finish.
While Liverpool might be back on track after confidence-boosting wins against Sunderland and Crystal Palace Coutinho\'s return couldn\'t come at a better time than as the side prepare to play Newcastle at St James\' Park.
The Toon have lost just two of their last eight games and are a notoriously tough club to beat at home, and who better than the man who ran riot the last time they faced one another at the end of April, to further strenghtern their top four challenge.
Coutinho\'s heroics had a big hand in the Reds defeating a sorry Newcastle 6-0 in April, as the club began life without Luis Suarez, linking up with Daniel Sturridge to show great hope for the future of LIverpool\'s attack.
Should he be able to replicate such a performance on return from injury he will be yet another boost for a Reds side which are welcoming back Suarez and watching the Uruguay international get back into his usual scoring habits.
Newcastle were completely unable to cope with Coutinho\'s directness and creativity last time around and having hardly strengthened in the summer Alan Pardew\'s men could be in for another shock if the Liverpool favourite is fit enough to return to action on Saturday.