Brendan Rodgers has disclosed the fitness regime that he has devised for Steven Gerrard which will keep him at his peak for many years to come. The 33-year-old will play his 400<sup>th game as Liverpool captain against Swansea City and has been in amazing state physically following the arrival of Rodgers as manager.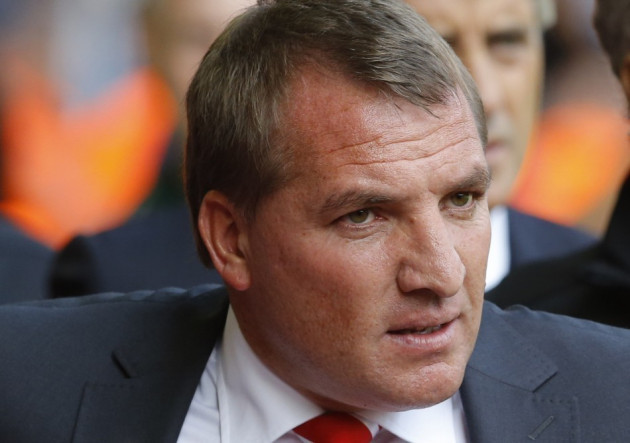 "You need to analyse the person, what age he is at and the body type he is. One of the biggest things in our method of work is the recovery method. Stevie for example plays on the Saturday, recovers on the Sunday doing pulls, stretch and massage, on the Tuesday recovers further with maybe a light jog. It's a long load of low intensity recovery. You saw that before the international break when Stevie was fit enough to play Saturday, Tuesday (in the League Cup) and Sunday. We have individual plans for every player," Rodgers said.
Rodgers insists that statistics show that the players have been at their peaks in recent seasons and revealed that they have individual charts for everyone at the club. Liverpool have been lucky with injuries during the start of the season, with Glen Johnson and Kolo Toure the only absentees from the squad. Luis Suarez, who is serving out a 10 game ban, will be available for selection against Manchester United in the third round of the Capital One Cup at Old Trafford.
"The numbers have shown since we have come here that the methodology of our work physically, technically and tactically helps them on game day. They have bought into that and it's something they enjoy. As a manager it's your job to orchestrate and oversee that, that's why when I came in here I needed to bring my own people in as they know exactly what I think in terms of the whole holistic approach to the players," the former Swansea manager explained.
Meanwhile, Gerrard has defended England's insipid performance against Ukraine where they held the hosts to a 0-0 draw, keeping their position at the top of the table.
"I don't think it was a top-class performance. But defensively we were solid and the result never looked in doubt. Before the game the challenge from the manager was let's keep it in our hands, let's make the two final games at Wembley - if we win them then we're through. We'd like to create more. But sometimes if you're too risky at places like this you can get undone at the back. It's important to be defensively right first and foremost," the veteran said.