Liverpool Football Club is reportedly back on the market. The Sun believes owners Fenway Sports Group (FSG) are disappointed with the club's lack of progress, both on and off the field, and are willing to consider bids of over £350m.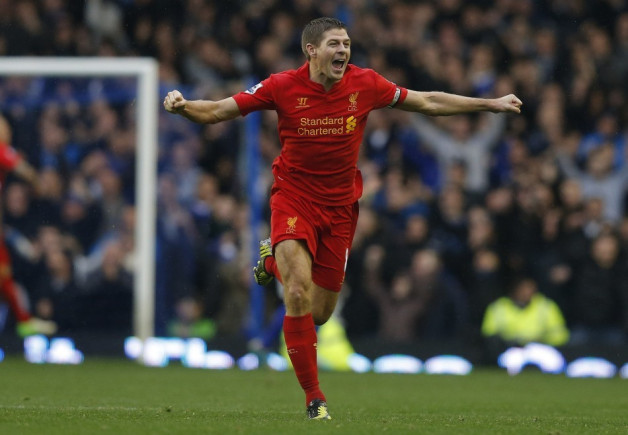 The US-based FSG, which also owns baseball team the Boston Red Sox and regional cable television channel New England Sports Network, among other franchises, purchased Liverpool and Anfield in October 2010, for £300m, according to the Guardian.
The purchase followed declaration of debts amounting to £351.4m in April that year, by previous owners Tom Hicks and George Gillet, according to the BBC.
However, as with Hicks and Gillet, FSG have struggled to improve the Reds' fortunes. Enormous sums of money spent on flop players like Stewart Downing (£20m), Jordan Henderson (£20m) and Charlie Adam (£7.5m) failed to reap any rewards.
Club record signing Andy Carroll (£35m) was not really an inspired acquisition either and one the club's owners are believed to be particularly angry about; the England international has been sold to West Ham at a loss of £20m.
The only good signing made in the first two seasons was Uruguayan international Luis Suarez, who joined from Dutch side Ajax in January 2011 for £22.7m. However, the 26-year-old has lost much of his value with club officials following a string of disciplinary issues and a very public demand to leave Anfield.
Moreover, despite the considerable investment (both under former manager Kenny Dalglish and present boss Brendan Rodgers), Liverpool remain some way off the top of the Premier League and much further away from competing in the Champions League.
Rodgers has signed Iago Aspas (£7.6m), Luis Alberto (£6.8m) and Simon Mignolet (£9m) so far this summer and signed Daniel Sturridge (£12m), Phillipe Coutinho (£8.5m), Fabio Borini (£11m) and Joe Allen (£15m) last year.
"They went into this to make money but the club hasn't got into Europe, flopped in the league and spent well over £100m on transfers. The fact Luis Suarez could be sold is no coincidence. Selling a star player is a classic sign of wanting to get out," a source told The Sun.
It is believed Liverpool have approached Saudi Arabian oil magnates Saudi Aramco for a sponsorship deal but the Middle East company could now be willing to fund a takeover. In addition, there are two other American investors, as yet unnamed, who are also interested in a sale.
However, a representative from FSG has denied any suggestion the club may be for sale. According to the Belfast Telegraph, a formal statement reads:
"Fenway Sports Group has made its position clear, Liverpool Football Club is not for sale. There is no truth in this story. Like so many rumours in the past about a sale of Liverpool Football Club, there is absolutely no truth in this. We have had no meetings with anyone about a sale, we don't know who the source of the rumour is."