Three years ago Steven Gerrard guest-starred on Sky's light-hearted if wholly unoriginal comedy show A League of Their Own. As the customary banter flew, the then-England captain appeared relaxed and jovial, his fixed glare and guard momentarily forgotten.
That was until a humorous yet naughty quip from comedian Jack Whitehall. When discussing the Liverpool captain's wide-reaching appeal the London comic remarked on an Indonesian hotel named in his honour.
Sure enough, 'Stevie G's' was opened in February of 2012. A prelude to a cruel joke, Whitehall then explained how full capacity forced him to book an overnight stay in the smaller, less extravagant dive down town, this named the Jordan Henderson.
An amusing quip, it drew huge laughs - no doubt canned - along with a wry wagging of the finger from Gerrard himself. A light-hearted moment in a none-too-serious show, this statement nonetheless signified the public perception of Henderson at that time.
Signed as an heir-apparent the 20-year-old Wearsider was seemingly destined to cower in his skipper's shadow. A shy and timid personality, his lack of confidence spilled onto the field of play, culminating in a tough debut season. Played all too readily and out of position, the former Sunderland man appeared lost, another protégé paralysed by the weight of expectation.
His dream move unravelling, Henderson's position appeared untenable once manager and principle apologist Kenny Dalglish was relieved of his duties. Brendan Rodgers waltzed into town with all the rhetoric of a would-be MP and Jordan played no part in his grand manifesto.
That much was made clear when the player was shamelessly cast as pawn in a bizarre pursuit of Clint Dempsey. This transfer collapsed as Henderson played hardball, loathe to throw in the towel.
An awkward détente followed, the midfielder relegated below the likes of Joe Allen and Jonjo Shelvey in Rodgers' peculiar pecking order. In a comeback akin to Rocky himself, Henderson rallied and forced his way back into contention. By season's end he was considered a valuable squad member, if not an automatic starter. That grand leap would duly follow.
For Henderson's true ascent to acclaim and vice captaincy began last season - Christmas 2013 to be precise - when a dominant display at White Hart Lane powered Liverpool to a 5-0 victory. Tellingly, that man-of-the-match showing arose without Gerrard, the young pretender stepping up in his teammate's absence.
From that moment, he and his comrades never looked back. The title challenge that ensued may have been spearheaded by Luis Suarez but it was underpinned by the energy and workrate of Henderson – suddenly indispensible to Liverpool's swashbuckling counter-attack.
If proof were needed as to his importance, it came in Rodgers' end-of-season lament. Asked whether Gerrard's slip had orchestrated a tragic failure, Brendan digressed, stating Henderson's sending-off and subsequent suspension two weeks earlier was the key. "I knew I couldn't replace him" sighed the Northern Irishman.
Such an admission symbolised an epic turnaround. From no-hoper to midfield lynchpin, Henderson had salvaged a Liverpool career and was now purring.
Disappointment
This season has fallen frustratingly flat, with club and fans seemingly traumatised by their near-miss last season. That said Henderson has remained a competent performer on the whole, this in spite of some curious rotation.
Now, with his so-called superior entering the long goodbye, Henderson is primed to inherit the armband and all the pressure that entails.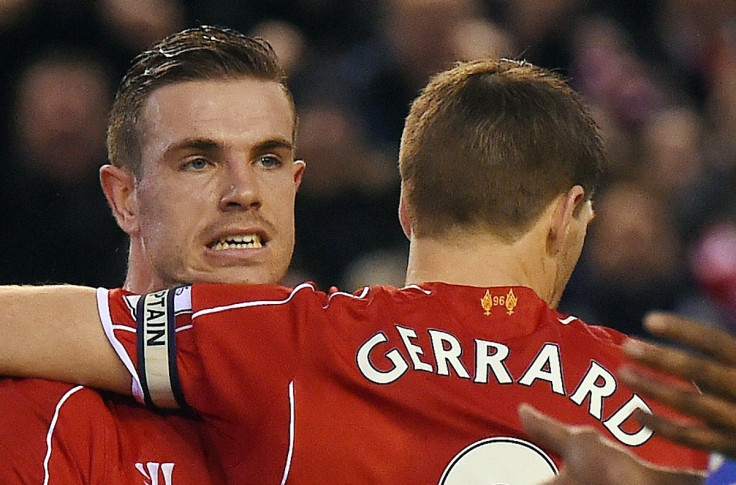 Which begs the question: is he ready? Perhaps. Henderson is an undoubted captain in waiting but it could be argued this handover is commencing a little prematurely. At 24 he is a burgeoning talent and one of the first names on the team sheet. Nevertheless, his humble nature and tendency to self-analyse are hardly traits associated with the archetypal captain.
However, a squad deprived of any experience and obvious leadership means no go-between is forthcoming. Lest we forget Gerrard will be joined by Glen Johnsen and Kolo Toure in clearing his locker this summer, not to mention the likes of Daniel Agger, Pepe Reina, Luis Suarez and Jamie Carragher who have each exited stage left in recent months.
As a result Henderson is to be parachuted into the role, a relative youngster charged with leading a team fresh out of kindergarten. In a similar vain to Wayne Rooney's England accession, the appointment is by default as much as anything else.
The outstanding trait of Liverpool's number 14 is his undying professionalism, something that will hold him in good stead. A footballing throwback, the midfielder works tirelessly on his game, exhausting every aid possible.
Aside from traditional training sessions, Henderson dedicates hours to gym work and was also one of the first to sought the mental guidance of psycho-analyst Steve Peters. That exploration paid dividends with a growth in confidence palpable.
His on- field influence, meanwhile, has also developed. Safe, short passes have been displaced by telling balls forward, along with an eagerness to break beyond midfield and arrive late into the box – akin to Gerrard in his heyday.
Henderson's improvement was encapsulated on the first day of this season, a fervent press and tackle followed by a defence-splitting pass that allowed Raheem Sterling to notch against Southampton. That snapshot gave a glimpse into the player within, the captain within.
Sadly it is occasionally suppressed, due in no small part to Gerrard. Seasoned observers have noticed how Henderson remains somewhat in awe of his superstar teammate and goes into a shell when paired alongside him. Not only that but his own position is compromised, the midfielder shifted out wide to accommodate Gerrard in a new 3-4-3 formation. His best performances come in the skipper's absence, notably a captain's innings at home to Swansea last month.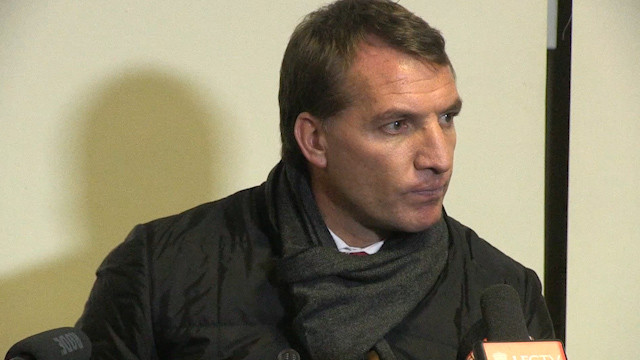 The hope is that, when a changing of the guard formally commences, Henderson will feel empowered and authoritative. He has already earned the trust of his manager, who relays touchline messages with his vice-captain on a weekly basis.
An inner resilience and steely determination rescued Henderson's Liverpool career, and those same attributes must now define it.
There will be occasions when the Reds are laboured and in desperate need of on-field leadership and intervention; the infamous wet windy night in Stoke springs to mind. With Gerrard, our proverbial Get Out of Jail Free card, soon stateside, only time will tell whether Henderson has the minerals to steady a flailing ship.
He may not have a hotel built in his honour but you feel Henderson is far happier with the respect and admiration of his peers. The model professional, he has acquired that and will seek to vindicate this elevated status.
The ultimate endorsement perhaps came from the man in whose footsteps he is about to follow. "I certainly believe Jordan has everything you need to be a great captain" said Gerrard. "He is a fantastic player for me to hand the armband to." The succession has begun.
Aaron Cutler writes for the hugely popular Liverpool fan site This is Anfield and is also a feature writer for Country Music People Magazine.
You can follow him on Twitter @aaron_cutler, and find out more about This is Anfield via either their website or Twitter feed.