I was at Anfield yesterday to watch Steven Gerrard lead Liverpool, the enduring image of my youth. As I left the stadium an air of disappointment reigned, shared frustration at two points dropped and yet another lacklustre performance. Social media was abuzz with criticism, the vast majority directed at my hero, our captain.
A sad yet familiar fallout, Gerrard was once again blamed for a poor result, an easy target and common scapegoat. Twitter jibes quickly spilled over onto radio phone ins, the airwaves crackling to the sound of short-sighted, generally clueless supporters apportioning all blame at the foot of an ageing skipper.
My dad, a fan of some 40+ years, turned to me and said 'I wouldn't blame Stevie if he left, this is out of order.' Some two hours later we caught word an announcement was imminent, the end was indeed near. At the very moment I felt as though someone had punched me in the stomach. Driving down the M6, I almost veered off road.
Of course, aged 34, this day was always approaching, but at no point had I considered life without Gerrard. Who had? A strange contractual impasse led me to believe all was not well, yet my mind's eye refused to picture him anywhere else. That peculiar sight will come into being next season.
He will not be replaced, for he cannot be replaced. Players of his ilk come around once in a lifetime. I often lament the fact I was born outside of Liverpool's golden era, forced to read up on tales of a dominance I never got chance to savour. Nevertheless I feel fortunate to have witnessed Steven Gerrard's footballing career. The hero of my youth, he has provided some of my fondest memories over the course of a glittering 16 years.
Debate rages as to who is the club's greatest player. General consensus whittles contenders down to just two, Kenny Dalglish generally accepted as Gerrard's only competition. What sways that decision is context.
King Kenny, for all his majesty, played in a side that swept all before them. A key cog in a winning juggernaut he was never charged with carrying a team single-handedly. By contrast, Gerrard dragged a rank average side to unchartered heights over the course of a decade.
He (almost) single-handedly inspired Champions League and FA Cup triumphs, whilst keeping Liverpool competitive in an era shaped by insidious foreign investment. Without his presence, leadership and brilliance the reds would have sunk to mid-table mediocrity, the also-rans this current incarnation have tragically become.
Best in the world
For a three-year spell he was the best player in world football, an exceptional talent continually letdown by a club seemingly reluctant and/or unable to fulfil his own ambitions. As worthy teammates came and went Gerrard remained loyal, his selfless dedication inspiring.
That commitment has been taken for granted. The twiteratti so quick to jump on his back should think back to a time when advances from Chelsea, Real Madrid and Bayern Munich were regularly ignored. Steven Gerrard could and should have won far more in his career, but sacrificed guaranteed medal hauls for the betterment of his hometown club.
Fellow Liverpudlian John Lennon once sang 'A working class hero is something to be' – Gerrard is the embodiment of those lyrics, a totemic leader and city icon.
With his leaving confirmed, focus shifts to the club's owners and their next move. In allowing their captain to run down his contract FSG will have overseen the exits of Jamie Carragher, Luis Suarez and Steven Gerrard over successive summers. You cannot underestimate the impact of those departures, both on and off the field. To date, none have been replaced.
Granted, Gerrard is irreplaceable in the sense that nobody will ever match or eclipse his achievements. Nevertheless supporters and teammates alike will anticipate big investment to soften the blow, a hunt that will surely begin in earnest.
The closest thing I have seen to Steven in recent years is Ross Barkley, Everton's raw but outstanding talisman. A scouse whirlwind, the latter combines Gerrard's dynamism with Paul Gascoigne's flair, the most exciting English prospect since Wayne Rooney.
I am not naive enough to think our Blue brethren would entertain any sort of deal or indeed Barkley - a lifelong Everton fan - would contemplate jumping ship. Putting partisanship and rivalry aside, the neutral may even debate whether the grass is actually greener across Stanley Park. But money talks and can blur even the harshest lines. It is surely worth a punt, however speculative.
If any move for Barkley is fanciful, one hopes Liverpool turn their attention to Paul Pogba – a box to box midfielder with the quality and personality to at least channel the Gerrard of old. Liverpool's current midfield lacks strength, creativity and goals. Pogba would remedy those ills and also represent the statement signing that should have offset Suarez's departure.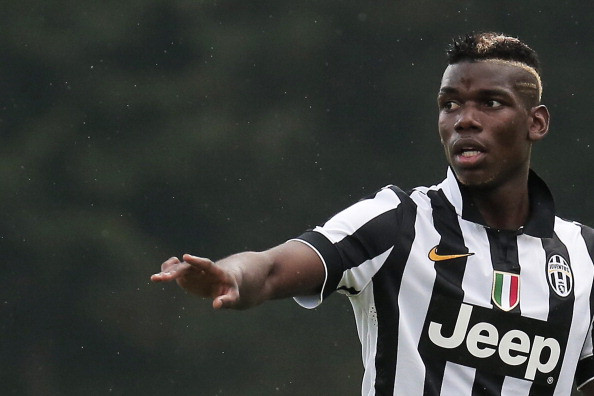 Be it Barkley, Pogba or someone else, the moneymen will need to dispense with some serious cash next summer. Buying youthful protégés in the hope they will burgeon into the next big thing is an admirable yet ultimately flawed approach. Sometimes exceptional circumstances necessitate a change of tact. This is one such occasion.
When Gerrard joins Carragher in retirement, a great void will be left in the Anfield dressing room. Suddenly a lack of leaders is galling, Kolo Toure the only recognised general in chief. The Arsenal model, long held-up by FSG as an example to follow, has been undermined by a lack of on-field leadership for the best part of a decade. Patrick Vieira left Highbury in 2006 and is still to be replaced. The Reds cannot afford to be scouting a Gerrard replacement in 2024.
The next chapter will be an intriguing one but these next five months are about appreciating the phenomenon that is our skipper. His detractors take great joy in reminding us of that failure to land a Premier League title. Of course, he could always fire back by asking how many Champions Leagues Eric Cantona won.
For me, that one gap in his trophy cabinet simply adds to the legend. It underlines his incredible loyalty, something scarcely found in a modern game littered with mercenaries and those transfixed by the power of the pound.
The best English midfielder of his generation and the greatest player I have seen live. A legend about whom I will one day wax lyrical to my grandchildren. The incomparable Steven Gerrard.
Aaron Cutler writes for the hugely popular Liverpool fan site This is Anfield and is also a feature writer for Country Music People Magazine.
You can follow him on Twitter @aaron_cutler, and find out more about This is Anfield via either their website or Twitter feed.