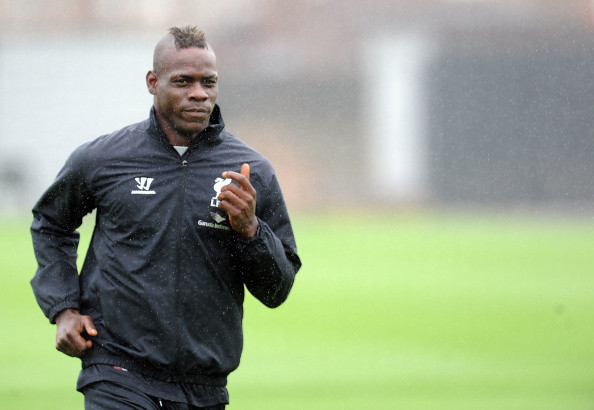 Liverpool striker Mario Balotelli has been subjected to racist abuse after posting a tweet mocking Manchester United's shock defeat at Leicester City this afternoon.
Balotelli posted a three word tweet: "Man utd… LOL." after Liverpool's arch-rivals Manchester United slumped to defeat in their Premier League match on Sunday afternoon. Having led 3-1 after 60 minutes, Manchester United collapsed late on in the second half, and eventually lost the match 5-3.
The Liverpool and Italy striker's tweet received a barrage of racist responses. A twitter user called @CraigSainsbury tweeted: "F*** you Mario you f****** n*****. Got eat some bananas and get ebola you dirty monkey."
User @MaxwellDow tweeted: "shut up u black monkey." Many others tweeted similarly racist messages of abuse.
Many of the accounts from which the tweets were sent subsequently appeared to have been deleted.
Several social media users – including Manchester United fans – tweeted local police forces to report the abuse. Other challenged the users who had posted racist messages directly.