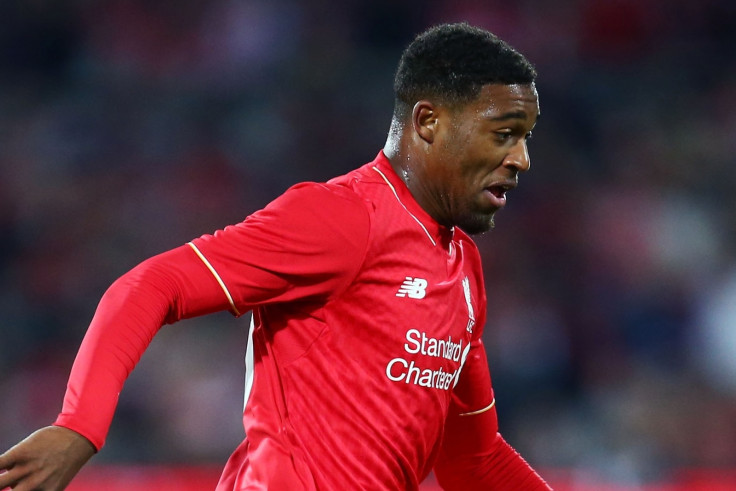 Liverpool starlet Jordon Ibe has wished former manager Brendan Rodgers all the best in his future, calling it a "shame" he got his marching orders at Anfield. The 19-year-old winger admitted that there are "no promises in football", and added he is looking forward to continuing his progress under new manager Jurgen Klopp.
Ibe made his first team debut under Rodgers on the last day of the 2012-13 season, before being sent to Birmingham City and Derby County in the subsequent two campaigns to aid his development. Following an impressive run at Pride Park, he was recalled back to the Reds in January and given 12 Premier League games in the second half of last season.
Rodgers was effusive in his praise of Ibe during the pre-season, suggesting he was the man to replace Raheem Sterling after the England international's move to Manchester City. Ibe started the first two games of the season but later saw his playing time curtailed. Even so, he has sent a message of gratitude to his former manager for his role in his career to date.
"It's a shame [about Rodgers], because he was an important man in my career," Ibe said to the FA's website ahead the European Under-21 Championship qualifier against Kazakhstan. "But that's how football is. There are no promises in football and I wish him all the best for the future."
Klopp has also been praised for fostering young talents during his time at Borussia Dortmund, and during the weekend attended a Liverpool Under-18 fixture against Stoke City. Ibe is eager to take advantage of the German's trust in youth to establish himself as a first team fixture.
"I can't wait to get back and start working with him now. I can only try and get better with the help he's hopefully going to provide for me, and there's a lot of other young players, so working around him should be great and also for the senior players in the squad," he said. "I now need to focus and work under the new manager, he's got good experience and did some great stuff with Borussia Dortmund."