Liverpool manager Brendan Rodgers has spoken extensively about the importance of young players and the role they will play in the first team this season.
Rodgers has already handed 17-year-old Raheem Sterling the opportunity to impress and it seems he has high hopes for a number of young players.
"He [Sterling] is going to grow. I am trying to look after him and make sure he is properly focused. Hopefully there will be a number of boys who can step up and take the opportunity."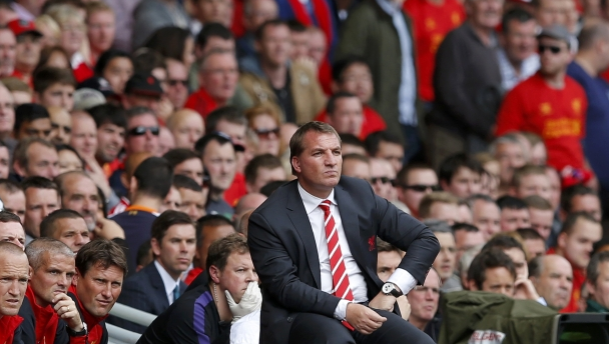 One in particular, Suso, was mentioned by the former Swansea boss as a player who could well find himself playing a part over the coming season.
"Boys like Suso will get their opportunity," Rodgers told The Anfield Wrap. "The percentage of under 21s playing in the Premier League is statistically very, very small. But younger players will run through a barbed wire fence for you and they'll fight for you.
"The older players will look for a hole in the fence - and probably find one. It is all about finding the right balance."
The 18-year-old forward was signed by Rafael Benitez from Cadiz back in the summer of 2010 after turning down a move to Spanish giants Real Madrid.
Suso played last season for Liverpool's Under-19 side in the NextGen competition and is often deployed in a role just behind the main strikers where he can control the play.
He was also a member of the Spain Under-19 side which won the European Championships in the summer, but is yet to taste first team action for Liverpool.
Liverpool are short of options in attacking positions this season and Rodgers may be forced to use a number of young players.
However, he admits that he has always been prepared to promote them to the first team, if they have the right mentality.
"I have an inherent belief in young players, but not blindly, they have to have the talent and the personality," admitted Rodgers.
With games coming thick and fast both domestically and in Europe, there could well be a plenty of opportunities for youth to flourish at Liverpool this season.