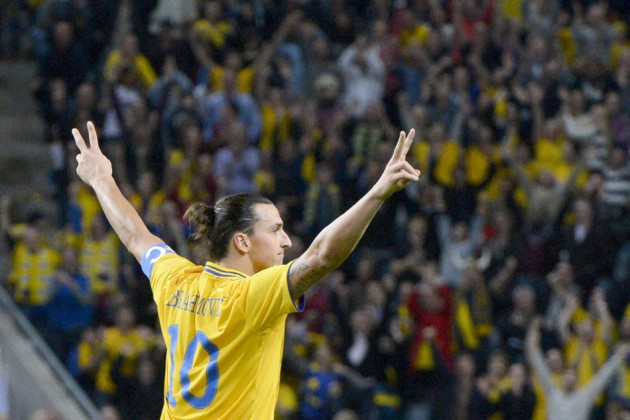 Liverpool and Tottenham will face major competition from Italian clubs for Swedish sensation Valmir Berisha who has drawn comparisons to his compatriot Zlatan Ibrahimovic.
The 17-year-old currently plays for Halmstads in his native Sweden but has suggested that he is on the verge of leaving the club after receiving contract offers from several major European clubs.
"The clubs that have shown the biggest interest are Ajax, Milan, Liverpool, Sunderland, Tottenham and Celtic," he told Aftonbladet.
"I have got offers from everywhere, from England, Italy, Spain, Germany, Holland and Russia. There are some options. They have all offered me contracts. But it is a matter of choosing the right one, that is the most important."
Berisha was the top scorer at the recent Under-17 World Cup as his seven goals in seven games helped Sweden finish third in the tournament after losing to eventual winners Nigeria in the semi-finals.
Liverpool have previously recruited from the international tournament when they signed Forent Sinama-Pongolle after he ended the 2001 competition as the top scorer with nine goals.
Reds boss Brendan Rodgers has a reputation of giving young players an opportunity but if he wants to land Berisha then it seems he will be competing with a host of clubs across Europe.
Tottenham and Celtic have shown an interest but it seems as though Berisha's agent is keen for the young striker to make the move to Italy after comparing his attributes with Ibrahimovic - a player who won five league titles in Serie A.
"He has the same physical and technical characteristics of Ibra, but in Italy there is no real finisher like him, he's a man of the area, an infallible sniper," the striker's agent Andrea Mandorlini told Tutto Mercato Web.
"An example is the recent World Under-17 Cup, he was the top scorer, he scored all from poaching. We (Italy) do not have a player with those qualities. He's left-sided, well-built physically and he hits the target regularly."