The fact that Liverpool are in the market for a new striker must be one of the worst kept secrets in football as manager Brendan Rodgers finds himself with just one fit senior forward in Luis Suarez.
The Uruguayan has been far from prolific during his time in England, with his finishing often called into question because of the sheer amount of efforts that he has on goal.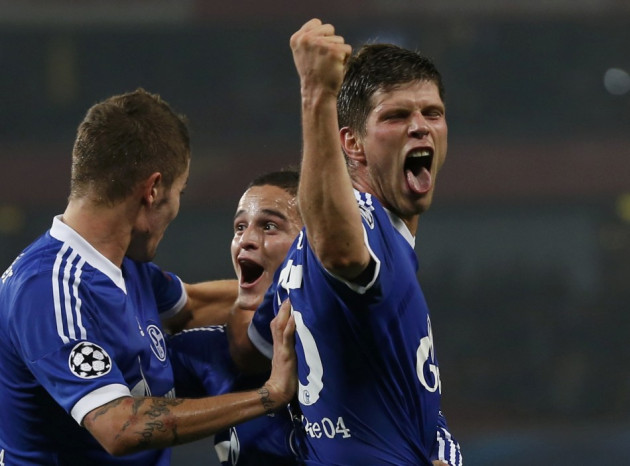 Last season, in the Premier League alone, he had a staggering 128 shots on goal. His conversion rate was frankly dreadful as only 11 of these attempts found the back of the net. You certainly don't need to be a maths genius to work out that he takes more than 10 shots to score one goal. Not exactly the sort of statistics that Liverpool's 'Moneyball' owners would see as value for money.
This season Suarez has been amongst the goals for Liverpool and has managed to get five in the league. However, a closer look at his record shows that he is still incredibly wasteful, with exactly 50 shots leading to these five goals.
Liverpool are clearly creating chances but they are not being converted. What they are desperately crying out for is a striker like Huntelaar. A man that was the top scorer in Germany last season and managed to average more than a goal a game with 48 goals in 47 appearances.
This incredible total came from 134 attempts and goal and shows that Huntelaar will score from one of every three shots. The 29-year-old also has the added experience of having tested himself in every major league in Europe.
Goals have come easily for a striker no matter if he is playing in Holland or Spain, Italy or Germany. His international record is equally impressive with 34 goals in just 59 appearances.
The 29-year-old appears the perfect answer to Liverpool's problem and there is even better news for fans as the striker is out of contract at the end of the season.
He has consistently been linked with a move to the Premier League with Manchester United and Arsenal often the names mentioned.
His goal against The Gunners in the Champions League was a prime example of why he is nicknamed 'The Hunter'. He sniffed out the chance as Per Mertesacker was caught out, made a short run behind the defence and clinically dispatched the ball past Vito Mannone.
Liverpool boss Rodgers has admitted that he wants to bring a striker to the club in January and because of Huntelaar's contract situation he would not cost the earth in January.
There is one small problem. Can Liverpool still attract the big names? The answer is unclear as would Huntelaar want to leave a club performing well in the Champions League for one struggling at the wrong end of the table.
It is clear that Liverpool would love to have a player of the calibre of Huntelaar and in recent days they have been linked with the striker; we will have to wait until January to see if the club can match the ambitions of the prolific forward.