Martin Skrtel's agent has confirmed that the defender will be thinking very carefully about his future with Liverpool this summer, with the side having suffered from a particularly disappointing season in the league.
Last summer, the Reds made their intentions clear to set a goal of a top four finish and a return to the coveted Champions League competition. Kenny Dalglish also communicated this through funds, spending well in excess of £50 million over the transfer window.
But after ending up in eighth spot, and behind cross-town rivals Everton, Karol Csonto says his client will be hoping to see some improvements in the Liverpool fold before he commits to the club for longer than his current deal, which has two more years to run.
"You cannot say Liverpool won't play in the Champions League," he told The Independent. "It is a big club and because they haven't made it this year doesn't mean they would not next.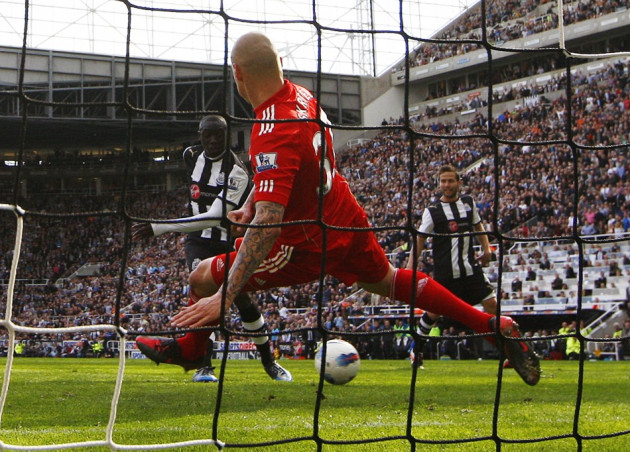 "There are expectations on both sides, though.
"Some changes have been made at the club and the player wants to know what the aims and ambitions are.
"We want to discuss with Liverpool what they want and, of course, we will discuss the issue of Martin's new contract."
For Liverpool, big signings have so far yet to come through for the club and show their worth.
Stuart Downing in particular has been disappointing, despite the winger coming with a £20 million price tag, while Andy Carroll set a British record at £35 million and is still finding his feet at Anfield.
The club's finish in the league, and losing the FA Cup final to Chelsea, has left their end to the season looking rather sour, and today Dalglish travelled to America to meet with Liverpool's owners to discuss the future of the club.
One thing would appear certain for the Reds though; this summer, they will be given yet more funds as they look to get back to the glory days of the 1980s once more.