Brendan Rodgers says he has not pursued Hatem Ben Arfa in a possible swap deal for Andy Carroll and insisted that he hasn't yet discussed Carroll's future.
The England international became the Reds' most expensive ever player when he moved to the club for £35 million, taking the place of Fernando Torres in the summer of 2011.
Carroll struggled to find his best form, and when Brendan Rodgers came into the fray 18 months later, it seemed clear there was no place for him in the new passing style of play the incoming manager sought to put in place.
The striker has since gone on a season-long loan to West Ham, and speculation has continually surrounded a permanent move to the club, or a return to Newcastle.
Most recently rumours have claimed he might be involved in a swap deal for Hatem Ben Arfa, with the winger one of the Toon's standout players over the last two seasons. But Rodgers insists there have been no talks over a possible deal as yet.
"I only just heard about that in the way in [to training]," he told Talksport when asked about the rumour.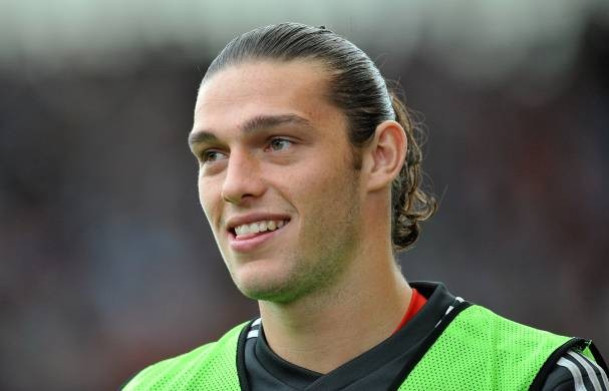 "The thing I've learnt about Liverpool is that, just because of the sheer size of the club, there are players linked with us all the time.
"As a manager, you are just trying to focus on the group you have got and then we will review anything at the end of the season, in terms of players coming in. There's no doubt we want to strengthen but there's certainly no names out there."
Rodgers also insisted that despite reports claiming he has spoken to Carroll about his future, the speculation is simply not true.
"The whole reason for big Andy going out was to play games," he explained.
"I was open and honest with him in the summer that because of how we would play and the structure of the team he maybe wouldn't play so many games. It was an amicable conversation and he just wanted to go out and play.
"Like he showed week [against West Brom], if you get the right balls into the right areas he can score with quality. But we will sit down at the end of the season.
"It's not just about the playing side. This year has been about managing the finances here and that needs to come into consideration as well."
Rodgers did add that he has been keeping a close eye on Carroll's performances, saying: "We've monitored it very closely. We've had representatives from Liverpool at most of the games."