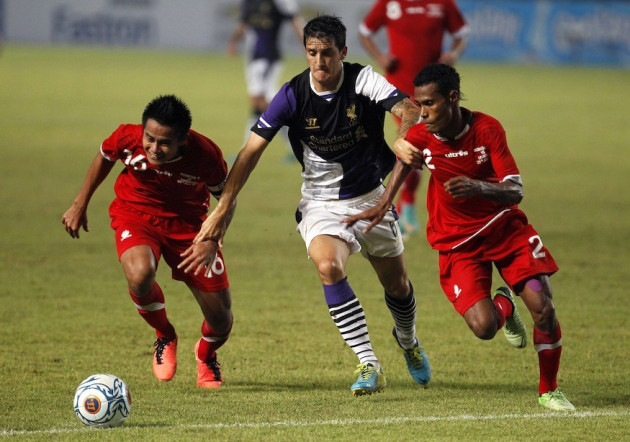 Jose Enrique says Luis Alberto will become a very useful player for Liverpool with the summer signing having shone for the Under 21 side last week.
The 20 year old joined Liverpool from Sevilla, but spent the last season on loan at Barcelona B. A signing for the future, the forward has settled into the Under 21 side quickly and as he continues to learn English Alberto is working with the youth academy on Merseyside.
Enrique was present last week when Alberto scored a hattrick in the Liverpool Under 21 side's 5-2 win over Sunderland. And the left-back believes that the youngster will continue to improve after a pep talk at half time between the players saw Alberto come out a star in the match.
Enrique told Liverpoolfc.com: "I didn't know Luis Alberto before he came here, but I know he made a lot of goals and assists for Barcelona B [last season].
"I told him in the first half he wasn't at his best because it is the first time he's played in a long time, but in the second half he was great and scored three goals.
"He is the type of player who has a really good last pass to find the strikers. He can score goals as well, so he is going to be important for us. He is a young player and will learn a lot here."
Alberto was one of eight players to come to Liverpool over the summer and Iago Aspas also made the move from Spain to England in the most recent transfer window.
Both are still dealing with the changes in culture and language and Enrique insists that it is of the upmost importance to become a part of English culture while playing in the Premier League.
"Luis is living next door to me now and, like Iago, I have tried to help him as much as I can because they are people from my country," he explained.
"It's important with the language to try and help people settle down because it's important for the team."