Liverpool are considering making a £6m move to sign Paris Saint-Germain forward Jeremy Menez at the end of the season, according to the Daily Star.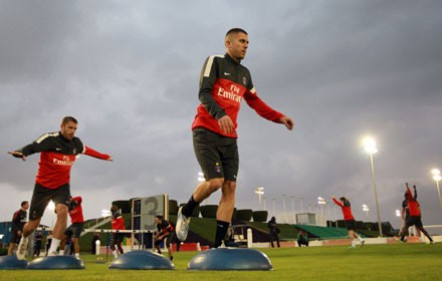 The French international has two goals and seven assists to his name from 24 Ligue 1 appearances this season. However, the arrival of Lucas Moura in the January transfer window has now restricted Menez from featuring regularly for Carlo Ancelotti's side.
The report claims the 25-year-old's representative Jean-Pierre Bernes recently hinted his client could leave Parc des Princes, if the situation does not improve in the French capital. Menez's current contract with PSG will run out in 2014 and the Ligue 1 outfit could cash in on the player this summer, rather than letting him go for free a year later.
The former Roma star had earlier revealed he could leave the French club at the end of the season.
"I need to feel trust, and the day I will not feel it again, we will have to find a solution. We will see at the end of the season what they (PSG officials) want. Everyone has to make efforts, and maybe I have to do much more," Sky Sports quoted Menez as saying.
However, Ancelotti was not worried about the player's outburst and insisted he could leave the club in the summer.
"The transfer market is over, Menez has to stay here. If he is not happy in June, he could ask to leave, as others players did. He is an important player for our team, but competition is logical in great teams," Ancelotti said.
The Daily Star also claims Juventus are also interested in bringing the striker back to Serie A at the end of the season.
Should Brendan Rodgers decide to sign the experienced Frenchman in the summer, it will give the Northern Irishman a few more options in the club's attacking division.