Swansea midfielder Jonjo Shelvey has revealed the lack of game time under Brendan Rodgers at Anfield forced him to quit Liverpool earlier in the transfer window. The 21-year-old left the Merseyside club and completed his move to the Liberty Stadium this summer.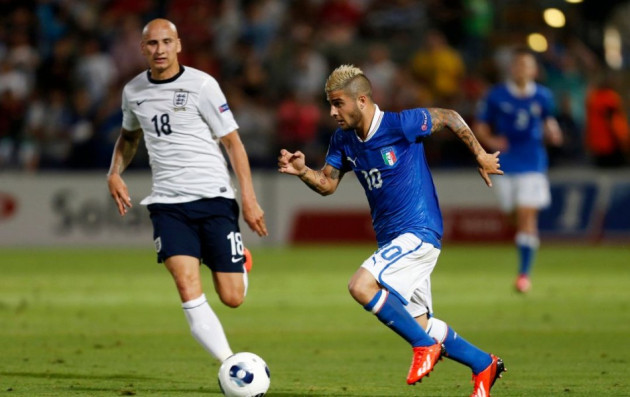 The England international admitted the Reds manager was unable to assure him a regular place in Liverpool's starting lineup. This made him consider his future at Anfield as he was unwilling to sit on the bench.
"Brendan (Rodgers) called me and apologised that he couldn't give me enough game time, but he didn't need to apologise. He's the Liverpool manager," Shelvey told the Daily Mail.
"But I wanted to play football. I would hate to be one of those sitting on my money. It is in my character, the way I was brought up. Even Brendan said, "You're not one of these squad players happy to stand around," he added.
Shelvey, who has worked hard to tone himself up, was excited to kick start the new season for Rodgers' side. However, things did not go as planned for the midfielder as he revealed that a phone call earlier in the summer changed his career.
"I've always had a problem with it, but I'd got it down. I thought I'd be able to give it a real good go to get in the team this year. I was pretty excited. I got home and was sitting down to dinner. My missus had cooked a pasta dish. I hadn't had a bite when my agent came on the phone, saying, 'Get yourself down to Swansea'," the midfielder said.
The former Liverpool midfielder admitted Michael Laudrup assured him of regular place in Swansea's starting lineup only if he proves his worth for the club. During his time at the Merseyside club, Shelvey won the League Cup during the 2011-12 season under Kenny Dalglish.
Shelvey has already started five games in all competitions for the Welsh club. The midfielder could in contention for the berth in the starting lineup when Swansea face Liverpool for their next league fixture at the Liberty Stadium on 16 September.