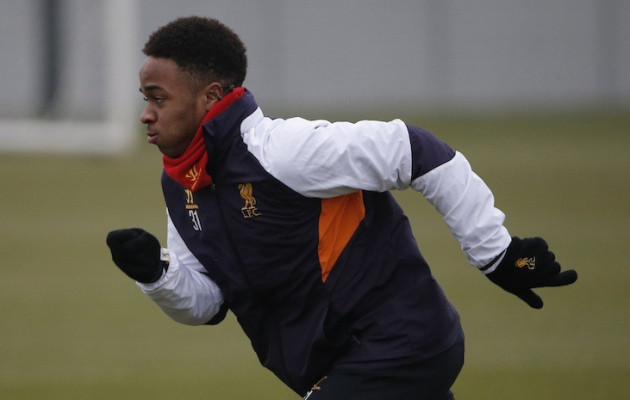 Brendan Rodgers is eyeing sending Raheem Sterling on loan, according to reports, with the Liverpool manager set to bring in an experienced replacement for the youngster as he looks to build a team capable of finishing in the top four.
Sterling had a breakthrough season for the Reds throughout 2012-13 but is yet to show the consistency needed for Rodgers to show complete faith in the 18 year old week in and out.
The manager admitted this week that the winger is far from being on the same level as the regular first-team members and after featuring for Liverpool on nine occasions this season it would appear that Sterling can get more experience elsewhere.
The Daily Mirror is reporting that Rodgers is now willing to send Sterling out on loan so long as he can bring in a replacement for the youngster who can have an immediate impact on the Liverpool squad.
Rodgers is enjoying more depth this season after bringing in eight new faces over the summer transfer window. With a host of attacking options available he won't want to sacrifice Sterling without bringing someone in who can keep the side's good form going and provide more options in the wing position.
This week Liverpool were strongly linked to a possible deal for Tottenham winger target Diego Capel with the Sporting Lisbon star believed to be for sale for a bargain price of £5m as the Portuguese club look to improve their finances.
Should they be able to do a deal for the Spain international at the beginning of the window - a host of other clubs are interested in his signature as well - Sterling would be open to the possibility of going to a Premier League or Championship club.