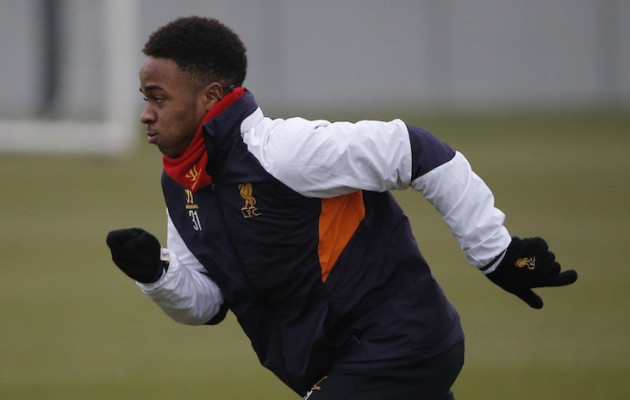 Brendan Rodgers is considering sending Liverpool winger Raheem Sterling to Swansea for a loan spell with the manager fully aware of the Welsh club's ability to nurture and develop young talent.
Sterling had a breakthrough season for the Reds in 2012-13 but the England international has found it difficult to continue getting regular game time this season.
Rodgers admitted that the 18-year-old was having problems off the pitch in September, insisting that he needed to 'stabilise his life' if he hoped to become a top player for Liverpool and the manager said once again last week that he believed Sterling is a long way off being a regular starter for the Reds in this campaign.
He explained: "Over the last year or so they have seen that they are going to get an opportunity and if they can devote their life, be professional and take the opportunities when they come then they are going to have an excellent chance.
"You just have to give them the time and understanding. There are not going to be too many 17 or 18-year-olds ready for the first team, but we want them to be at 20 or 21."
And with that in mind, reports have been rife that Sterling might be set for a January loan move to another Premier League or Championship club to further develop his skills. And the Sunday People are claiming that Rodgers is considering sending him to Swansea for the rest of the season.
Rodgers spent two years with the Swans and took the side from the Championship into the Premier League. They were a surprise success in the top flight and as a result he was chosen by Liverpool to succeed Kenny Dalglish in the managerial position, but the Northern Irishman has always remembered his time with the Welsh side as a major positive.
And a loan spell at Swansea would be a very good move for Sterling who will have the chance to get regular game time in the top-tier of English football, giving him the chance to impress in preparation for the 2014 World Cup in Brazil.