Liverpool manager Brendan Rodgers has backed his side's decision to allow Pepe Reina leave on loan earlier in the transfer window. The Spaniard left the Reds on a season-long loan to link up with his former manager Rafael Benitez at Napoli.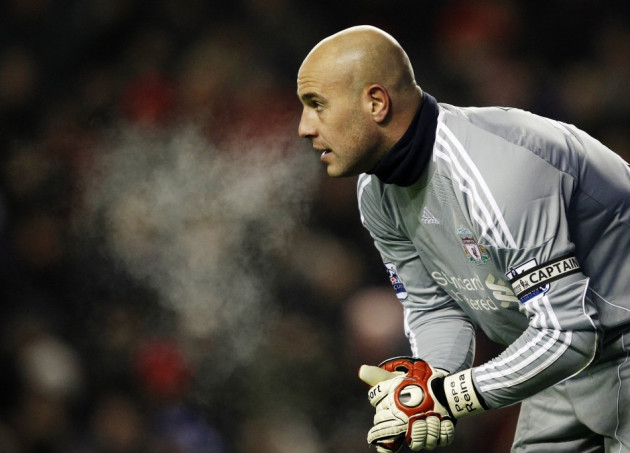 The arrival of Simon Mignolet from Sunderland has seen Reina lose the number one spot at Anfield. Rodgers revealed the 31-year-old was informed about the Reds' decision to bring in a keeper to the club as the former Swansea manager was looking to bring in competition for the place in front of goal.
"It wasn't anything underhand. It was looking into his eye and telling him he was a very good keeper but in order to be the best he can be and for us to be the best, I need to bring in another one who would be equal number one. He accepted that at the time, that was something he felt was needed also," Rodgers told the Telegraph.
The Northern Irishman admitted Reina was looking for regular first team action, which seemed unlikely after the arrival of the Belgium international. Rodgers believes his loan move to the Italian side was beneficial for the club and the player as Liverpool look to balance their wage list.
"Obviously here at the club we then have to consider the wages, as there is a financial implication too. So it was deemed through both parties that it was best for him to move on. As I said, I was comfortable enough to let it happen. He wanted to go and play, you have to consider that, it is World Cup year as well. He wanted to be a number one somewhere," he said.
Meanwhile, Mignolet has been impressive in front of the goal as the Reds are yet to consider a goal in the Premier League. Rodgers went on to admit that Liverpool had long been monitoring the former Sunderland keeper, who is likely to start against Swansea on Monday evening.
"I'd seen him over the last few years, he's adapted to the Premier League. He is a brilliant shot-stopper. John Achterberg, our Dutch goalkeeping coach, has been monitoring him for years," the former Swansea boss concluded.