Liverpool are yet to make a serious offer for Tom Ince, according to Blackpool, with the Merseyside club looking to take back the star they sold in 2011 and build on their attacking options.
Brendan Rodgers has made it clear that he will make some purchases in the January transfer window, as the manager looks to bring in more support for Luis Suarez up front and find a more consistent balance throughout the squad.
Liverpool let Ince go while Kenny Dalglish was in charge in 2011, and since the 20 year old has been a valuable member of the Blackpool squad. His value has gone up as top Premier League clubs show interest, and the Daily Mail has valued him at £7 million.
But Michael Appleton insisted that Liverpool are yet to make an acceptable offer and haven't even spoken to the club about Ince for a couple of weeks now.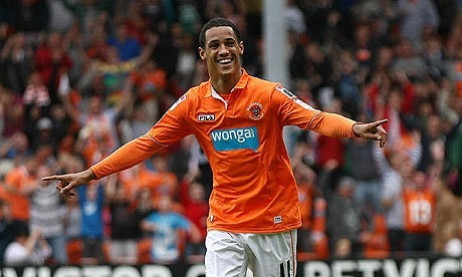 "We have not heard anything since an initial Liverpool approach a couple of weeks ago," he said.
"As far as I am aware Thomas will have a day off tomorrow like everyone else and come back to prepare for the next game with us."
A change in philosophy at Liverpool has led the club to chase Ince once more, with Brendan Rodgers hoping to plan for the long term as well as bringing the club back into contention for a top four spot in the short term.
Ince has scored 13 goals for Blackpool so far this season, staking a serious claim on a step up to top flight football as the England under 21 international looks set for big things.