Reina Explains Liverpool Criticism and Expresses Happiness at Benitez Reunion
The Liverpool and Spain goalkeeper is on loan to Serie A club Napoli for the season, where he will play under former manager Rafael Benitez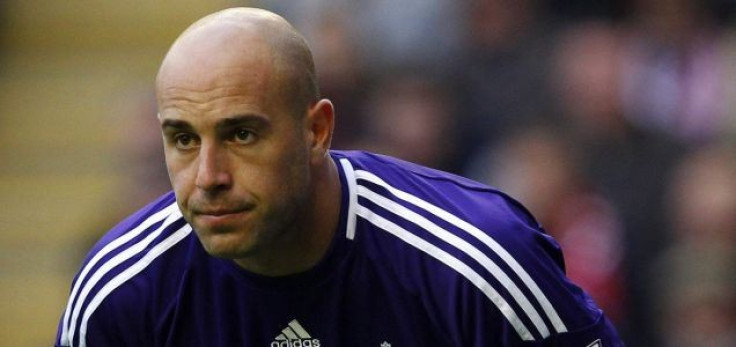 Pepe Reina has dismissed comments he made regarding a loan move to Serie A club Napoli. The Spain international earlier claimed Liverpool forced him out of Anfield but now claims he only meant to say that he was not informed of the initial talks between the two clubs.
In an open letter to Liverpool fans, Reina wrote:
"If I have one regret, it is the way that I am leaving. It is only natural that I would be disappointed that the Liverpool management agreed to loan me to Napoli without telling me first. I thought that I deserved better than that even though I understand that difficult decisions have to be taken in football."
However, the Madrid-born goalkeeper has now amended his words, telling Spanish radio programme El Larguero:
"I'm not angry with Liverpool - quite the opposite. I am grateful for everything they have given. My departure was different to what I expected. The signing wasn't sealed, because you can't do that without the consent of the player, but it was at an advanced stage and I didn't know about it. "
"My time in England is where I have felt truly like a footballer and I have put my name among the best players. I'm very proud to have played almost 400 games with Liverpool," he added.
Reina, who joined Anfield from Spanish club Villarreal in 2005, has now re-joined former Reds' manager Rafael Benitez at the Stadio San Paolo. Benitez was instrumental in bringing the 30-year-old to the Premier League.
And the shot stopper has confirmed he is excited at linking up with his compatriot once again, calling him one of the best managers he knows.
"Rafael Benitez is the best coach I have had. I don't know if I'd have joined Napoli without him being there. There are many positive things about the city of Napoli and they have a fervent support, like Liverpool's, but Benitez being there made it much easier for me to sign," Reina explained.
The Spaniard's place at the Merseyside club has been taken by Belgium international Simon Mignolet, who moved to Anfield from Sunderland.
© Copyright IBTimes 2023. All rights reserved.