Liverpool vs Manchester United: Former referees' chief questions Anthony Taylor's appointment to officiate the game
Ex-PGMOL chief Keith Hackett says decision is 'grossly unfair' on Manchester resident Taylor.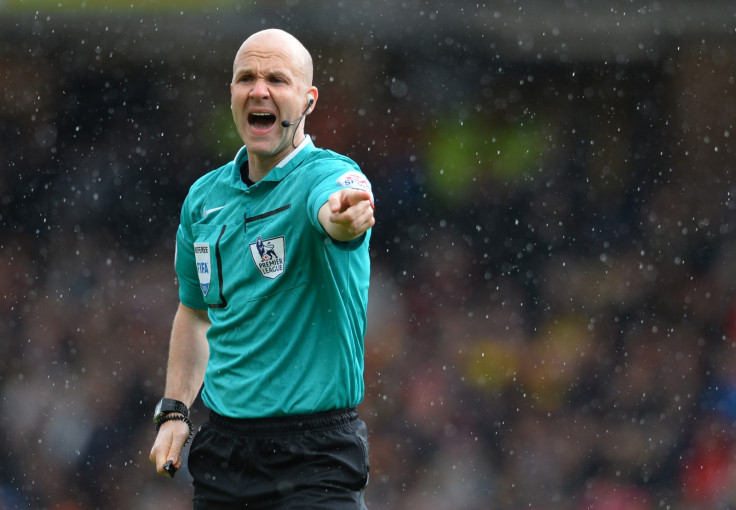 The decision to appoint Anthony Taylor to officiate the Premier League meeting between arch-rivals Liverpool and Manchester United at Anfield on 17 October has been criticised by a former referees' chief.
Keith Hackett, former head of Professional Games Match Officials Ltd (PGMOL), said the appointment was "grossly unfair" on Taylor, who lives in the outskirts of Manchester and is a supporter of non-league side Altrincham.
He said he had "massive concerns" that the 37-year-old could come under a "great deal of personal pressure" if the game is decided on one or more controversial decisions.
"No one is questioning Anthony's integrity or his ability to handle this game," Hackett told you-are-the-ref.com.
"You could argue it is testimony to his unflappable character and capacity to focus that he's been appointed to it.
"Taylor is also in form and establishing himself firmly as one of the select group's best operators.
"But what if something goes wrong for him on the day – as it can for even the finest referees? That's when the focus on him would be intolerable, especially if a controversial incident has gone in favour of Liverpool and it influences the result.
"If that happens then it would be those who appointed him who must take the blame for taking such an avoidable risk – on a weekend when Mark Clattenburg, the 2016 Champions League final referee, is holding up a board as fourth official in another match."
However, former Premier League official Graham Poll said he saw nothing wrong with the decision to let Taylor referee the Anfield clash.
"Our referees are professional and have huge credibility to referee any game with impartiality – something that other countries could not always say," he wrote in the Daily Mail.
"They will continue to make mistakes, as we all do in our professional lives. However, none are due to any bias or affected by where they live and to suggest otherwise is a slight on their characters."
Taylor has already taken charge of one United game this season – the Red Devils' 2-0 win over Southampton at Old Trafford on 19 August.
Liverpool hold a three-point lead over United heading into the crunch clash against their arch-rivals at Anfield.
© Copyright IBTimes 2023. All rights reserved.