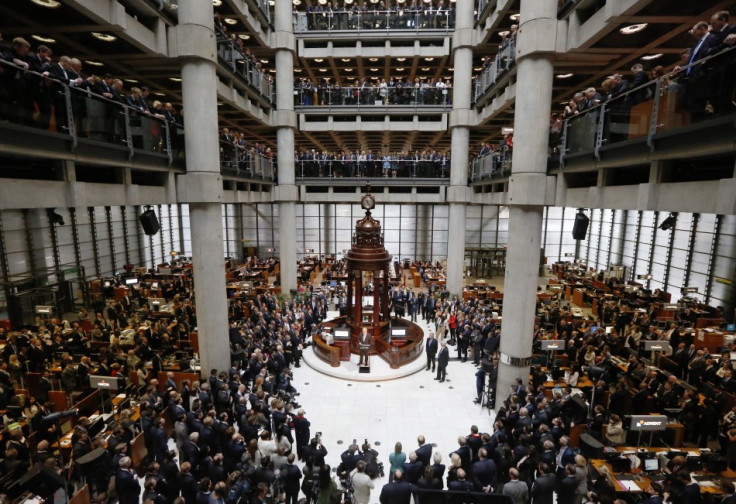 Lloyd's of London's chief executive Richard Ward has resigned from the British insurance giant without giving a reason for why his quit his position.
After seven years as head of the British insurance giant, Ward said he would be leaving the group by the end of 2013.
"This has not been an easy decision to make but as Lloyd's' longest-serving CEO, I believe it is now right to hand over the reins to someone else to take Lloyd's into its next chapter," Ward said in the statement.
"It has been a huge privilege to lead this great institution, and I am very proud of what has been achieved in my time as chief executive. Thrre hundred and twenty five years after its birth, Lloyd's continues to evolve, adapt and thrive and has maintained its position at the centre of the insurance world."
The Council of Lloyd's and Franchise Board will now conduct a process to appoint a successor before the end of the year.
Only three days ago, New York's financial regulator contacted European insurers Lloyd's of London, Hannover RE and Swiss RE for details of links to Iran, as part of the Department of Financial Services' (DFS's) year-long probe into 20 non-US reinsurance firms.
The DFS, in the letter, said it had found evidence that three firms insured shipments to Iran, after the US and the European Union imposed new sanctions on the country in 2012.
However, the letter did not cite the individual companies against which the DFS has evidence.
A Lloyd's spokesperson told IBTimes UK that the company "will comply with any applicable sanctions, as it always has done." Representatives contacted IBTimes UK and said there is no link to Ward's resignation and the WSJ report.
Swiss Re and Hannover Re declined to comment.
The US and EU imposed more sanctions on Iran last year in a bid to make it harder for the country to sell oil and limit funds to its nuclear programme, which many countries believe is being used to develop weapons.
Iran has denied the allegations and said the programme is purely for civilian purposes.
If the three unnamed firms cited in the letter insured shipments to Iran after 1 July 2012, they would be in violation of the new sanctions.
Chain of disasters
Ward's tenure at Lloyd's of London was marked by the costliest year on record for natural catastrophes, a key aspect of Lloyd's' coverage.
Severe earthquakes in Japan and New Zealand as well as tornadoes in North America hit the profits of insurers during 2011.
However in March this year the insurer revealed it finally swung back into profit in 2012, despite being hit by one of the costliest natural disasters on record, Hurricane Sandy.
Lloyd's earned £2.77bn ($4.2bn/€3.3bn) last year, compared with a £516m loss in 2011.