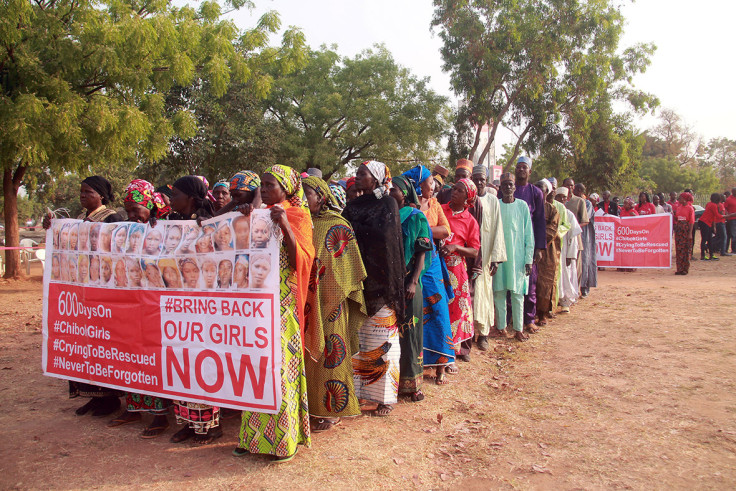 Western governments allegedly knew where a large group of Nigeria's Chibok girls, kidnapped on 14 April 2014, were held. But they felt powerless to rescue them. According to Dr Andrew Pocock, former British high commissioner to Nigeria, when some of the girls were located by British and American surveillance, nothing was done. The information was passed on to the Nigerians but they made no request for help.
"A couple of months after the kidnapping, fly-bys and an American 'Eye In The Sky' spotted a group of up to 80 girls in a particular spot in the Sambisa forest, around a very large tree, called locally the Tree of Life, along with evidence of vehicular movement and a large encampment," Pocock said in a Sunday Times interview.
A rescue attempt would have been too risky, said Pocock, not just for the rescuers but also the girls, who were likely to be used by the terrorists as human shields.
Rescue dilemma
"A land-based attack would have been seen coming miles away and the girls killed," he added. "An air-based rescue, such as flying in helicopters or Hercules, would have required large numbers and meant a significant risk to the rescuers and even more so to the girls."
"You might have rescued a few but many would have been killed," he added. "My personal fear was always about the girls not in that encampment — 80 were there, but 250 were taken, so the bulk were not there. What would have happened to them? You were damned if you do and damned if you don't."
Dr Stephen Davis, who spent months in Nigeria attempting to negotiate the schoolgirls' freedom said the locations of the Boko Haram camps were known to authorities. He revealed that the Chibok girls were not the only ones abducted – South African mercenaries working with the Nigerian military had released around 1,000 others.
"If they could release that many, that belies the argument that the girls would be killed in the process," he said. "It's not hard to see where the five or six [Boko Haram] main camps are," he added. "I can see them on Google Earth. You tell me they can't see these camps from satellite tracking or drones?"
The abduction by Boko Haram of 276 schoolgirls two years ago in northern Nigeria sparked the #BringBackOurGirls campaign. Apart from 57 girls who escaped early on, the rest are still missing.
Campaigners believe that they may have been divided into small groups and taken to Islamic militant-held areas such as the Sambisia forest, which covers an area three times the size of Wales.
Day of action planned
Bring Back Our Girls (BBOG) group announced a Global Week of Action starting from 8-14 April. They issued a statement on 14 March: "In our maiden report, we began with our 14 January engagement with Mr President, outlining the specific action points and commitments made by the administration.
"Regrettably, two full months after, there is NO evidence available to us that any of the commitments has been or is being worked on.
"Unfortunately, the outcome of investigations carried out with the arrest of Jarasu Shira, who was said to be a Boko Haram 'kingpin' with significant role in our Chibok girls' abduction is still being awaited.
"According to the Military, a Boko Haram 'top commander' was also captured and another operative on the Most Wanted List killed.
"We expect the public would be appropriately informed of the outcome of these investigations. Also, we consider it very important that clarification be made as to who a Boko Haram kingpin, mastermind or commander is, and what distinguishes one from the other. How many have been killed or captured? How many are out there known to our Security forces?
"We requested that the military provides exact figures, as against approximations of the numbers of those rescued in the counterinsurgency effort, their identities and updates on their welfare. These would, among other issues, help to enhance their human dignity."