Europe's most wanted man, Salah Abdeslam, has been shot and captured alive in Brussels, security sources have confirmed. Gunfire was reported in a Brussels suburb known to be a "jihadi hotspot" as police carried out a large raid following discovery of the Paris attacks fugitive's fingerprints in an apartment in the city.
A large number of security forces were deployed in the Molenbeek district of the Belgian capital, days after four policemen were injured in a shooting with Islamist suspects. Local media said at least ten shots were fired as police cordoned off an area near a house in Rue des Quatre Vents.
Security forces opened fire on two suspects, who were then injured and arrested. One was confirmed to be Abdeslam, while the second is reportedly a man going by the name of Soufyane Kayal, who was also wanted in relation to the Paris attacks.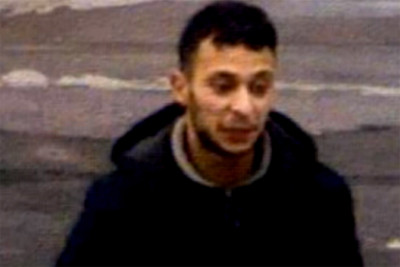 Several ambulances and fire vehicles were at the scene. Abdeslam was wounded to the leg. Images from the scene showed officers wrestling a man wearing a white hoodie inside a police vehicle.
Belgian migration minister Theo Francken confirmed the arrest with a short tweet reading: "we got him".
Heavy police remained in the area as a third man was barricaded inside a house. About an hour after the first arrests were made, two large detonation were heard, with local media reporting security forces had stormed the premises and captured the suspect.
Earlier today Belgian state broadcaster RTBF cited official sources as saying that it was "more than likely" Abdeslam was one of two people who escaped during a raid in a southern suburb on 15 March.
Belgian prime minister Charles Michel left an EU summit on the migrant crisis to follow the developments. Speaking from the meeting, French President Francois Hollande confirmed the ongoing operation was "linked" to the Paris attacks but declined to release further details.
The two heads of state could be seen together in a photo tweeted by Michel.
On 15 March a joint Belgian-French police team investigating the attacks that killed 130 people in Paris in November came under fire as it went to search an address in the southern district of Forest.
An Algerian man identified as Mohamed Belkaid, 35, was by killed by police snipers at the flat, but two suspects managed to escape, sparking a massive manhunt. On 18 March Eric Van Der Sypt, spokesman for Belgian federal prosecutors, said Abdeslam's fingerprints were found at the premises.
The 26-year-old had been on the run for months. Before the November shootings and bombings, he managed a pub in Molenbeek with his brother, Brahim. Brahim detonated a suicide vest near a café on Boulevard Voltaire in Paris on 13 November, while Salah is believed to have developed cold feet during the attacks, dumping his suicide vest and fleeing.
French authorities said the carnage, which was claimed by the Islamic State (Isis) group, was likely planned in Belgium. The alleged mastermind, Abdelhamid Abaaoud, was a Belgian who had fought in Syria and many of the perpetrators had ties to the country, which has the highest rate of Islamist fighters per capita in Europe.