Twenty-five years ago, at 19:03 GMT on 21 December 1988, Pan Am Flight 103 en route from London to New York exploded over the small Scottish town of Lockerbie. All 243 passengers and 16 crew aboard died, and as the wreckage plummeted to earth 11 were killed on the ground.
The bombing of the 747 above Lockerbie is the worst terrorist act ever committed in the UK, and until 11 September 2001 represented the worst attack on US nationals - most of those aboard Flight 103 were American, including 35 Syracuse University students flying home for Christmas.
A Libyan, Abdelbaset al-Megrahi, was found guilty of planting the bomb in 2001 and sentenced to life in prison. Diagnosed with prostate cancer, in 2009 he was released by the Scottish government against the wishes of the US. He died in Tripoli, Libya, on 20 May 2012.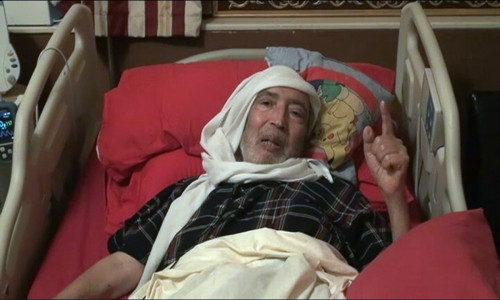 But questions about al-Megrahi's guilt persist, even now. Some politicians, journalists and even relatives of those who died believe he was innocent and a new investigation should take place.
Dr Jim Swire, whose daughter Flora, 23, was among those killed at Lockerbie, is a vocal campaigner for a new investigation, claiming that al-Megrahi could not have been behind the atrocity. Swire will speak at Saturday's service at Westminster Abbey in London.
Services will also take place in Lockerbie, as well as at Arlington Cemetary in Washington, and there will also be a service of hope and remembrance at Syracuse University.
Speaking ahead of today's events, PM David Cameron said:
"To families, friends, neighbours, loved ones, and all those caught up in the painful process of recovery, let us say to them: our admiration for you is unconditional.
"For the fortitude and resilience you have shown. For your determination never to give up. You have shown that terrorist acts cannot crush the human spirit. That is why terrorism will never prevail."