On 21 December 1988, all 259 people aboard Pan Am flight 103 were killed when the Boeing-747, en route to New York from London, was blown apart in mid-air. 11 people on the ground were also killed as the wreckage crashed into a residential neighbourhood of Lockerbie, Scotland, at 500 mph (800 km/h) causing a massive explosion and fire.
Libyan intelligence officer Abdelbaset al-Megrahi was the only person convicted in connection with the attack. He was jailed for life in 2001, having been convicted of 270 counts of murder at a special court in the Netherlands.
Scottish prosecutors now have two new suspects in the terror attack. The Tripoli government in Libya has formally confirmed the two as suspects in their own investigation.
Abu Agila Mas'ud and Abdullah Senussi were the focus of a ground-breaking documentary by PBS producer Ken Dornstein which aired on investigative programme Frontline. In an investigation spanning more than four years and covering ground in Libya, Germany and Switzerland, Dornstien was able to track down the masterminds of the terrorist atrocity, the worst terror attack on US citizens prior to 9/11.
Abu Agila Mas'ud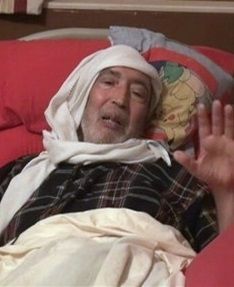 Relatively little was known about Gaddafi's shadowy bomb expert Abu Agila Mas'ud outside of intelligence circles prior to the airing of Ken Dornstein's documentary. The Tunisian-born Libyan was linked to Libyan state-sponsored terror atrocities throughout the 1980s but operated under a number of aliases.
Even at a reunion of the Lockerbie plotters during Abdel Basset al-Megrahi's infamous return from Scotland to Libya, the bomb maker kept a low profile. However, according to interviews conducted by Dornstein and decalssified intelligence files, Mas'ud was key to the conspiracy to bomb Pan Am flight 103.
Mas'ud was placed by sources at bomb tests using Semtex plastic explosive and Swiss-made timing devices, the same used at Lockerbie, deep in the Libyan Sahara outside a Libyan military base in Sebha. There he was identified as one of several Libyan military officers overseeing the experiments.
However, Mas'ud was linked more closely with Lockerbie than ever before after files collected by east German intelligence service the Stazi corroborated FBI intelligence identifying him on a flight from Malta to Tripoli on the day of the bombing.
Mas'ud , who was fingered for his involvement in the Libyan-sponsored bomb attack on Labelle night club in 1986, returned with Abdel Basset al-Megrahi from Malta where the Pan Am flight 103 bomb originated.
It is believed that Mas'ud must have brought the materials for the bomb to Megrahi and assembled the bomb before it was routed in a suitcase from Malta onto the doomed Pan Am flight from Frankfurt to Detroit.
Mas'ud was rounded up at the end of the Libyan revolution with other Gaddafi-era officials. He is now being held at Hadba Prison in Tropli where he is serving a 10 year sentence for plying his grisly trade against his own people.
He was sentenced for using the bombs against rebels during Gaddafi's brutal crackdown against the country's popular revolution in 2011. There have been unconfirmed reports that he conspired to blow up Libya's transitional government in Benghazi during the revolution.
Masud has never stood trial for any terrorist atrocities committed by the Libyan state under Muammar Gaddafi, including the 1989 UTA airline passenger bombing over Niger and the 1986 Labelle bomb attack in Berlin.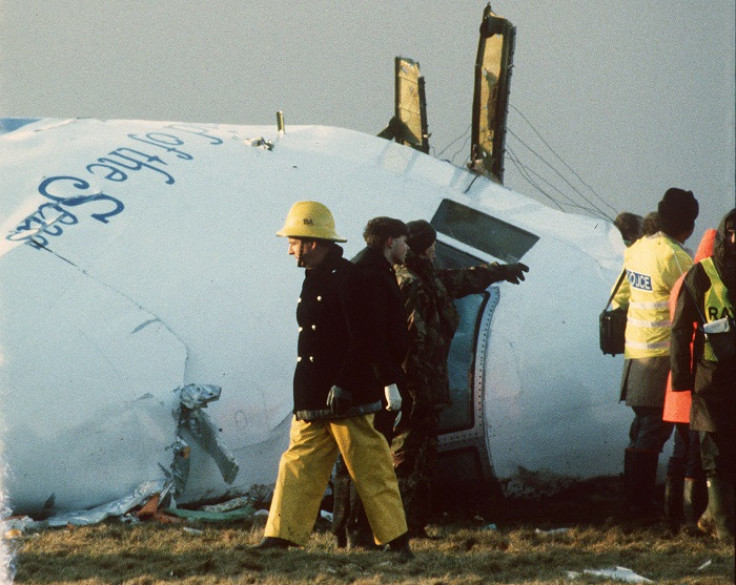 Abdullah Senussi
Gaddafi's feared spy chief and right hand man is believed to have stood at the centre of many acts of state sponsored terrorism orchestrated from Tripoli. Senussi, who hails from one of Libya's largest southern Tribes, built up a reputation as a brutal enforcer in the 1970s and became a central figure in Gaddafi's inner circle, marrying the former leader's sister in law.
Senussi was convicted in France, in absentia, for his role in a 1989 airline passenger bombing which killed 170 as the French aircraft passed over Niger. Evidence from the 1989 UTA crash along with the Libyan-sponsored bomb attack on Labelle night club in 1986, were crucial to linking Libyan operatives to Lockerbie.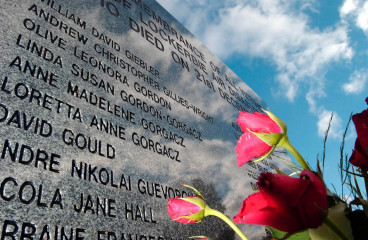 The former head of military intelligence appears to have overseen a policy of revenge in Libya, pursued by Muammar Gaddafi following US air strikes on his compound in 1986. Senussi was chief of Libyan external intelligence when Megrahi was recruited.
While Senussi's international crimes were largely glossed over in Libya during the 40 years of Gaddafi's rule he was widely reviled in the country for the Busaleem massacre, the killing of 1,200 mostly political prisoners, which he ordered in 1996.
The atrocity became a rallying cry for Islamist rebels during Libya's 2011 revolution. Senussi, a diehard Gaddafi supporter, was not killed like other senior figures at the close of Libya's liberation war, but fled to Mauritania. In September 2012 he was extradited back to Libya to face trail for crimes perpetrated in the 2011 revolution.
In July 2015 Senussi was handed a death sentence by a Tripoli Court for his involvement in Gaddafi's brutal crackdown on the revolution. Eight other Gaddafi-era officials were also sentenced to capital punishment including Said Gaddafi, the heir apparent to his father's regime.
The trials have been widely criticised by Human Rights groups. They have become highly politicised in post-Gaddafi Libya where militias have started an all-out civil war, carving out rival spheres of influence across the country.