Isis in Libya: Militants exploit political vacuum as war-torn nation is left without legitimate government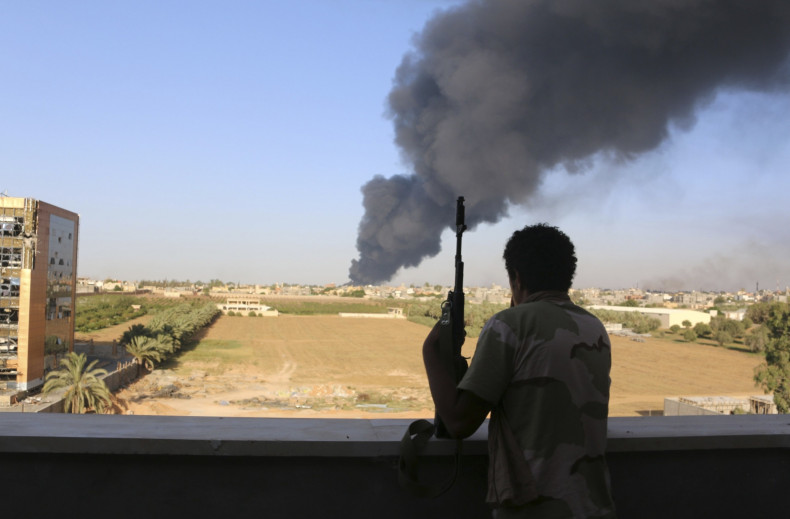 Libya's political deadlock continues to be exploited by the offshoot of Islamic State (Isis) in Libya which is now knocking on the door of one of the country's oil rich regions.
Typical of the instability that has gripped Libya for the last year and a half, today (7 October) an explosion rocked Tripoli's General National Congress building as a group of predominantly Islamist lawmakers, who refused to depart from power over a year ago, debated the plans for a unity government, proposed under the auspices of the United Nations (UN).
A Tripoli based activist who witnessed the explosion told IBTimes UK it was mostly likely caused by a grenade, thrown at an outer wall adjoining the capital's Rixos hotel. "A tree caught fire but the security guards have prevented anyone from learning any details," he explained
The blast was not likely executed by IS but by the allies of the congress, unhappy that plans for the unity government were even being debated. Hard-line Tripoli politician Abdul-Raof al-Manaai has said he will put on a military uniform if a peace plan is agreed to. His threat is not without precedent. Last June, congressman Salah al-Badi put on his fatigues and blew up Tripoli International Airport when his Islamist bloc was defeated in elections.
The international community has put its faith in a unity government to address the myriad problems the crisis in Libya has heaped on Europe's doorstep. The country's descent into chaos has fuelled the flow of migrants across the Mediterranean − 130,000 at the last count – and given IS a launching pad to the continent.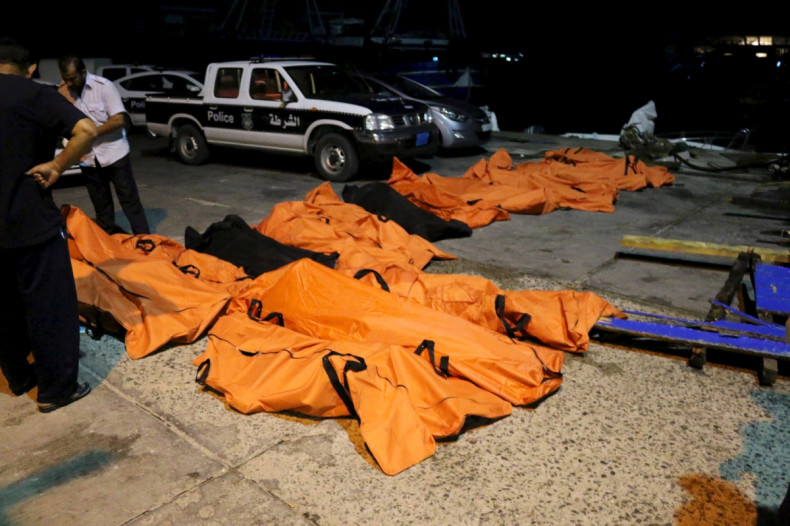 At the beginning of October IS killed one guard at Libya's Sidra oil terminal and injured two others. The oil port is the largest in Libya and has the potential to ship over 400,000 barrels of crude per day.
From its Sirte stronghold in central Libya, IS has launched tentative attacks across Libya's oil crescent. In March IS militants kidnapped nine foreign oil workers and beheaded eight guards at al-Ghani oilfield. The oil rich region in the Sirte basin is controlled by a mixture of local forces and Ibrahim Jadhran, an arch-opportunist, loosely aligned with Libya's Tobruk government in the east.
Rafik Hariri Center Nonresident Fellow Mohamed Eljarh told IBTimes UK that he felt a confrontation between Jadhran's Pertroleum Facilities Guard and IS was becoming increasingly likely and predicted the militant group would continue to expand its power base in the political vacuum.
"In Sirte more fighters are flocking in and more reinforcements from the Sahel region are arriving there," he said. "They have already made a push in Sidra oil terminal and they are likely to push again and make attacks or carry out acts of sabotage. They want to make sure that they deprive any future government of future revenues from oil," he added.
Libya, which for nearly a year and a half has had two rival governments, may soon technically have none. On 20 October the mandate of the House of Representatives, elected in June and based in Beida, will expire.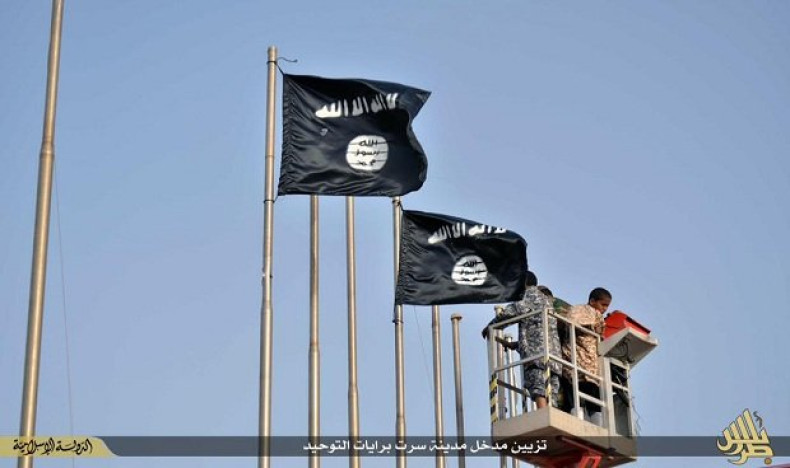 The legislative body has already voted to extend its own legitimacy but whether it will continue to enjoy the backing of the international community remains to be seen. The powers of France, Germany, Italy, Spain, the UK and the US may look to withhold support and push for a deal on national unity.
The UN's special envoy to Libya has put an unflinchingly positive spin on the the likelihood of a resolution. Throughout his year-long tenure, former Spanish foreign minister, Bernardino Leon, has promised that consensus is just one more draft away. He is now set to be replaced in the role by German diplomat Martin Kobler.
Eljarh explained that even in the unlikely event that the terms of the unity government were agreed to, the mechanisms put forward in the draft are so complicated they would be "a recipe for paralysis".
"The government will not be able to function," Eljarh said. "Leon has been going for a lot of constructive ambiguity, he has been trying to make everyone happy and the result is unworkable," he added.