London 2012: American 5000m Athlete Aims to Upset British Supporters by Beating Mo Farah
Lagat and Farah will be competing for gold in 5000 metres event at the Games.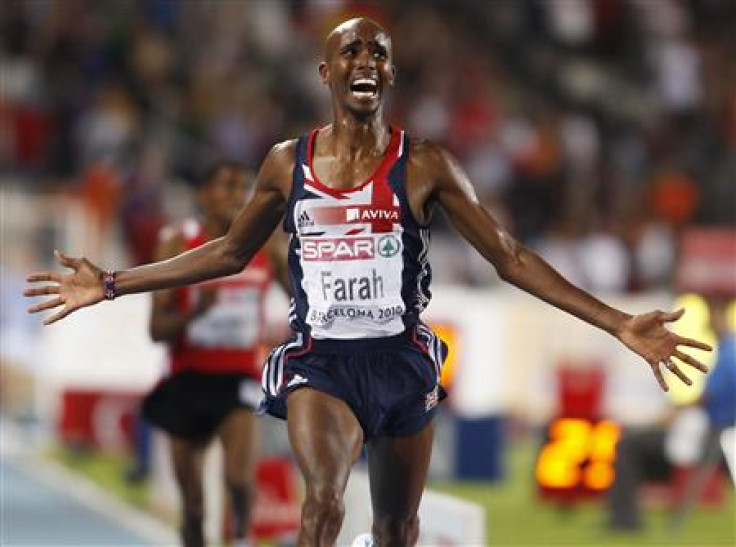 US athlete Bernard Lagat has stated he wants to upset British supporters at the Olympics by beating home favourite Mo Farah.
The pair will be competing for gold in the 5000m event at the 2012 Games. Farah is the world champion in the event and the American is hoping to disappoint home fans by beating his rival, in the same way Roger Federer did with his Wimbledon victory over British number one Andy Murray earlier this month.
"I'm going to have a few people cheering for me but I know it's going to be a big disappointment if he doesn't win - just like what we saw with Andy Murray against Roger Federer at Wimbledon. I'm sure a lot of people were disappointed and some of them were almost crying. There's always a lot of emotion when someone gets so close to winning something," Sky Sports quoted Lagat as saying.
"The whole country will be cheering for Mo like they were cheering for Andy Murray, but guess what, he was beaten by Federer. And that's exactly what I want - to win. If I end up winning I know he'll congratulate me but he'll be very disappointed. In order to beat him I need better speed - and that's what I've been working on and will continue to do so when I go back to training in Stuttgart," the 37 year old added.
Lagat is a twelve-time medalist in World Championships and Olympics; the haul includes five golds. He claimed gold in the 3000m final at the Championships in March while Farah finished fourth.
Team GB is Largest at Olympics
Great Britain will have the largest team at London 2012 with 542 athletes across 26 sports.
"To have the largest delegation of all 204 competing nations at the London 2012 Olympic Games is a fantastic achievement and something which I am immensely proud of. It is the largest delegation for over a century, and the biggest since London first hosted the Olympic Games in 1908," Yahoo quoted Team GB chief Andy Hunt as saying.
The second biggest team (530 members) is from the US, with Russia providing the third largest contingent. The Games begin in less than two weeks on 27 July.
© Copyright IBTimes 2023. All rights reserved.