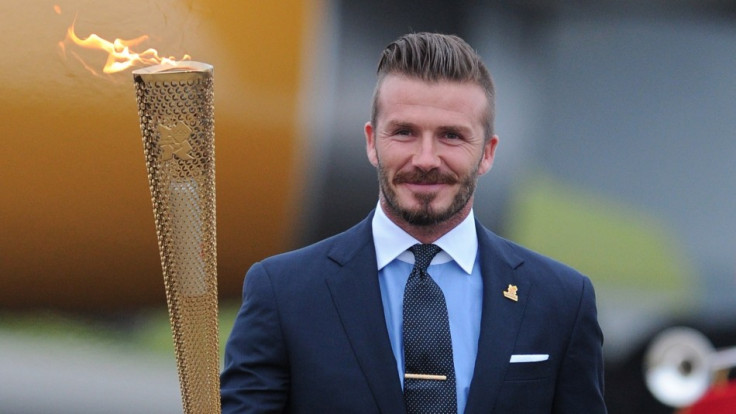 David Beckham has confirmed he will play a role in Friday's opening ceremony that will spark London 2012 into life.
The 37-year-old will be part of the three-hour extravaganza directed by Danny Boyle, while there is increasing speculation that boxing legend Muhammad Ali will also make an appearance in the event.
"It is some kind of role in the opening ceremony which I am honoured to be involved in because obviously I was involved in the start process with this seven years ago," the Guardian quoted Beckham as saying.
The former Manchester United star had hoped to be part of Britain's squad for the football tournament at the Games. However, Team GB boss Stuart Pearce decided to overlook the LA Galaxy midfielder, opting for Ryan Giggs, Craig Bellamy and Micah Richards instead, as his overage players.
Meanwhile, Brazil forward Neymar has stated that he does not believe that Team GB will be a gold-medal threat at the Games, especially in the absence of Beckham.
The 20-year-old scored from the spot and set up another goal as Brazil beat Pearce's men 2-0 at the Riverside Stadium in a friendly last week. And the Santos ace has hinted that Beckham's presence may have given the team a better balance.
"With them playing at home I thought Team GB could be a potential threat to Brazil for the gold medal, but after playing them I am not so sure that I see it anymore. The feeling amongst Brazil is that they are not a team to be feared. It is not just that Brazil defeated them it is the manner of the way we did it," the Daily Mail quoted Neymar as saying.
"There did not seem any organisation or flow to their play. I said how surprised I was when David Beckham was omitted from the squad, and maybe his presence and experience would have given them more shape," the Brazilian pointed out.
Neymar identified world and European champions Spain and Copa America winners Uruguay as two teams capable of challenging Brazil for the gold.
"Of course Spain have a great team with big players, and also Uruguay have two of the best forward players in the world (Luis Suarez and Edison Cavani). I think that is where our threat comes from now. I don't see Brazil coming home with any medal apart from gold, but I believe it is now Spain and Uruguay who will present the most difficult challenges," Neymar added.
Team GB open their campaign against Senegal, while Brazil's opener meet Egypt.