Mo Farah is planning on backing up his first London Olympic gold medal with another on Saturday, after the Brit came third in his heat for the 5,000 metre run.
Finishing with a time of 13 minutes and 26 seconds, Farah finished third, but was forced to push hard at the end with six runners vying for the top five positions to qualify for the final.
Azerbaijan's Hayle Ibrahimov, Kenya's Isaiah Kiplangat Koech, USA's Lopez Lomong and Ethiopia's Hagos Gebrhiwet also qualified in the heat, and which will take place a week after Farah won gold in the 10,000 metre race.
Farah captured the hearts of British fans after becoming the first Team GB athlete to win a gold medal in the 10,000 metre race last Saturday. He admitted that his victory was inspired by fellow track and field star Jessica Ennis, who had won gold in the hepathlon just before.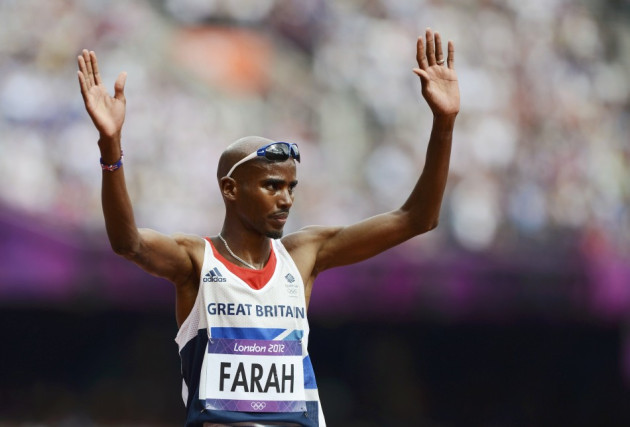 Going into the 5,000 run today, Farah's coach Alberto Salazar insisted he is ready to continue his gold rush at the London Olympics, as Team GB look to continue to break records in the medal stakes.
"I'm delighted with the way Mo and Galen [Rupp] have recovered from the race," Salazer told the Telegraph.
"They've had no bad fatigue or no soreness, they both slept really well the last couple of nights and are probably feeling a lot fresher than before they went into the 10k.
"The pressure is off. It's not as though they don't want to do well in the 5,000m, just that they've already got a great achievement under their belts, and they're feeling fresher and more relaxed now than they were. I'm very happy with how they're both doing."
The 10,000 m gold medal was Farah's first, but he's holding high hopes that it won't be his last at these games.