Team GB suffered disappointment at Olympic Park this morning, with Goldie Sayers, Andre Pozzi and James Ellington all failing to progress through their qualifying rounds while Phillips Idowu crashed out in the triple jump.
Sayers had a pre-existing elbow problem going into the javelin, and was teary as she expressed disappointment at scoring three consecutive fouls to miss out on taking part the final.
"I caught a nerve in warm-up and couldn't feel my hand," she said. "Physically I'm in the best shape I have been."
Pozzi, meanwhile, had hoped to overcome a hamstring injury to get through to the hurdles final, but it wasn't to be, with the Brit falling at the first obstacle and having to push over the rest of the hurdles as he limped through the race.
"The last month has been a nightmare," he recalled. "I tore my hamstring at Crystal Palace and haven't been able to get it sorted. It's just not gone.
"I always knew and feel so privileged to be here and that's the first time I've been out of the blocks since Crystal Palace and just tried to give it a go but it hasn't come off.
"It's all I've been waiting for and trained so hard, the aim and what makes the hard work worth it and to leave like that is heart-breaking.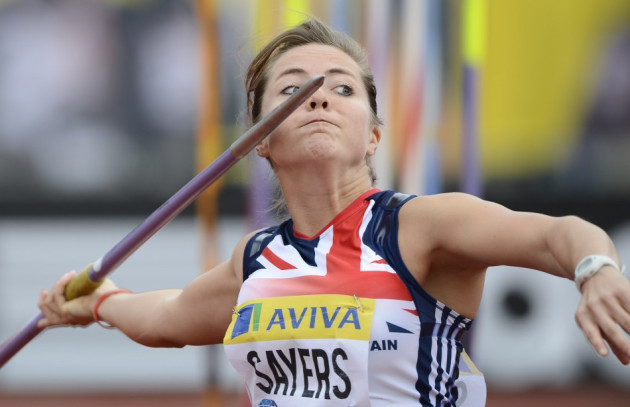 "Potential means nothing until you do it so I'll get back to training, get this healed and do it rather than just talking about it."
For Ellington, it wasn't a question of injury, but of a disappointing run that he couldn't explain. The 200 metre man finished sixth in his heat, and ran his slowest time this year.
"I don't know what to say, that was the slowest race I have done all year," he said. "I felt good in warm up but I had no gas left. I have no injury problems, training has been going well in Portugal, I am just gutted."
For Ellington, it was his first Olympics, and the Team GB man was at a loss to understand what went wrong.
In the case of Idowu, injuries look to have caused big problems for the man who insisted he doesn't take any funding from UK Athletics, as he admitted after his failure to qualify for the triple jump final that he needs surgery.
He told reporters: "I'm guessing I will need surgery at the end of this season. I'll call it a day and wrap up the season. I wanted to battle for gold but now I'll go home and reassess and go home and try not to be down about my performance.
"It's over and there's nothing I can do. The crowd have been great I'm upset that I let them down. All year I've been tagged as a medal favourite and I haven't got the chance to go out there and do it.
"I'm not sure what. I had a problem with my right leg and I can't say specifically."