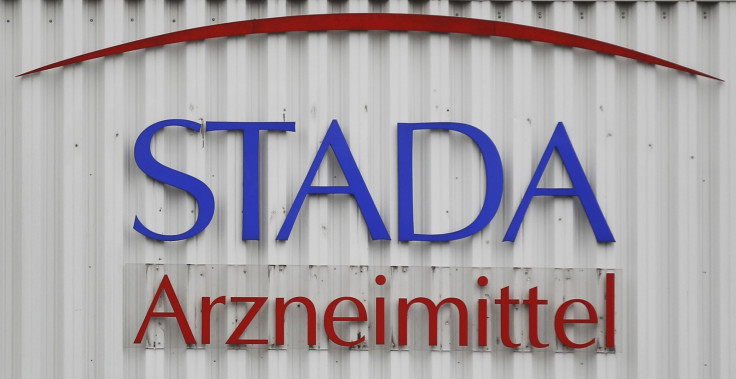 STADA Arzneimittel AG has received a €3.5bn (£2.97bn) takeover offer from London-based private equity firm Cinven. The German pharmaceutical company in a statement on Sunday (12 February) said it had received a legal non-binding expression of interest from Cinven for the acquisition of up to 100% of the shares in the company.
It further said that indicative takeover price stood at €56 per STADA share. This marked a 15% premium to its closing stock price of €49.69 on Friday.
However, Cinven is not the only bidder for the German company, which makes generic copies of drugs such as Viagra. STADA in the same statement said that it had received a takeover offer from another company. It however, did not reveal the name of the second bidder.
With regards to these offers, STADA said it was comparing both of them and would act in the best interest of the company. "It is not yet possible to foresee whether a takeover offer from Cinven or the other potential bidder will indeed materialise. STADA will keep both the capital markets and the public updated on tangible development in this regard, in line with the applicable legal requirements," it said in the statement.
This follows a year-long campaign by Active Ownership Capital (AOC) against STADA. The German activist investor had sought to improve STADA's governance and profitability. It also follows AOC successfully ousting STADA's chairman and replacing five other members of the company's supervisory board in 2016.
The STADA management had then accused AOC of attempting to engineer a sale of the company. AOC had however, then denied the same and had argued that its campaign was amid significant scope for STADA to improve its operating performance and cut costs.
A successful STADA-Cinven deal is now said to benefit AOC as it would help double STADA's market value in just 12 months.
STADA has been considered as a takeover target for long. This is amid its status as being one of the last independent manufacturers of generics and non-prescriptive medicines. Matthias Wiedenfels, CEO at STADA had also in November stated that the company could put itself up for sale.
Meanwhile, critics as cited by the Financial Times have also argued that STADA lacks the international experience needed to expand the business. This, they say is amid its board being dominated by doctors and pharmacists.