London City Airport Shutdown: 'Explosion' on Swiss Air Plane Triggers Alert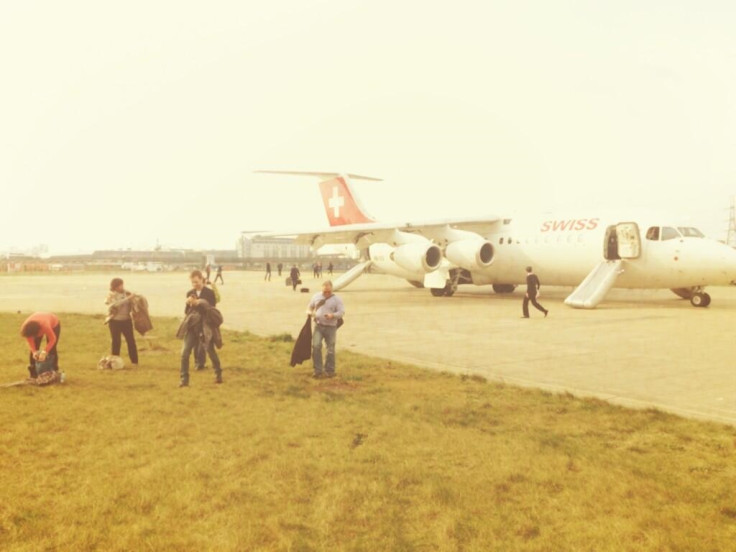 A Swiss Air plane's engine 'exploded' as it was about to take off from London City Airport.
A passenger on board the plane said flight number LX 437, which was scheduled to fly from London City to Geneva, was forced to remain grounded after he heard an explosion from one of its engines.
Mike Mompi said on his Twitter account that the plane was "just firing up for takeoff on the main runway" before the explosion happened.
According to Mompi, two passengers sustained minor injuries while others remained in shock. He said there were no major injuries.
He also denied the airport's claim there had only been a "minor technical incident", saying:
The plane had reportedly been due to take off for Geneva at 2.55pm before it ground to a hault after the incident.
The runway was closed for approximately 90 minutes before it was reopened with delays.
A spokeswoman would not confirm what airline the plane belonged to or where it was bound for, but photos posted by Mompi on Twitter showed passengers walking across the runway away from the Swiss Air plane.
The Air Accidents Investigation Branch, which investigates aircraft accidents, tweeted that is had been to investigate a "serious incident".
The airport also used Twitter to confirm there had been an incident:
© Copyright IBTimes 2023. All rights reserved.