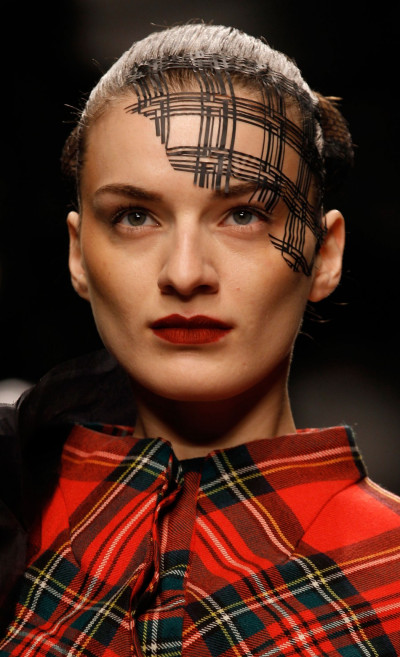 The 2012 London Fashion Week started on Feb.17, taking over the fashion spotlight from the New York Fashion Week and attracting hordes of journalists, celebrities and fashionistas.
Taking place at the Somerset house in Strand, London, the event is regarded as one of the most high-profile events in the fashion and one of the "big four" international catwalk influences. The event places London and British fashion firmly in the global fashion arena and contributes millions to the London economy.
Overall, the event attracts visitors from over 25 nations including the U.S., France, Italy, Russia, Middle East, China and the UAE.
The opening line-ups for the Friday night show reportedly lived up to the expectations of fashion lovers, as the various collections featured exclusive trend-setting designs.
From bold brash ensembles to fine cut creations... the show intrigued as well as thrilled on-lookers with the designs. Opening the fashion week was designer duo Golan Frydman and Latvian Fyodor Podgorny who showcased an "outlandish" collection with models dressed in piercings in tribal style, green glittery skin and intricate hair designs.
The collection displayed by American-born Corrie Nielsen, on the other hand, included striped creations and plaid headpieces. The designer's collection strongly reflected the aesthetics of Vivienne Westwood, with whom the designer worked from 2000 until 2006.
Start the slideshow to take a look at the highlights from the 2012 London Fashion Week: