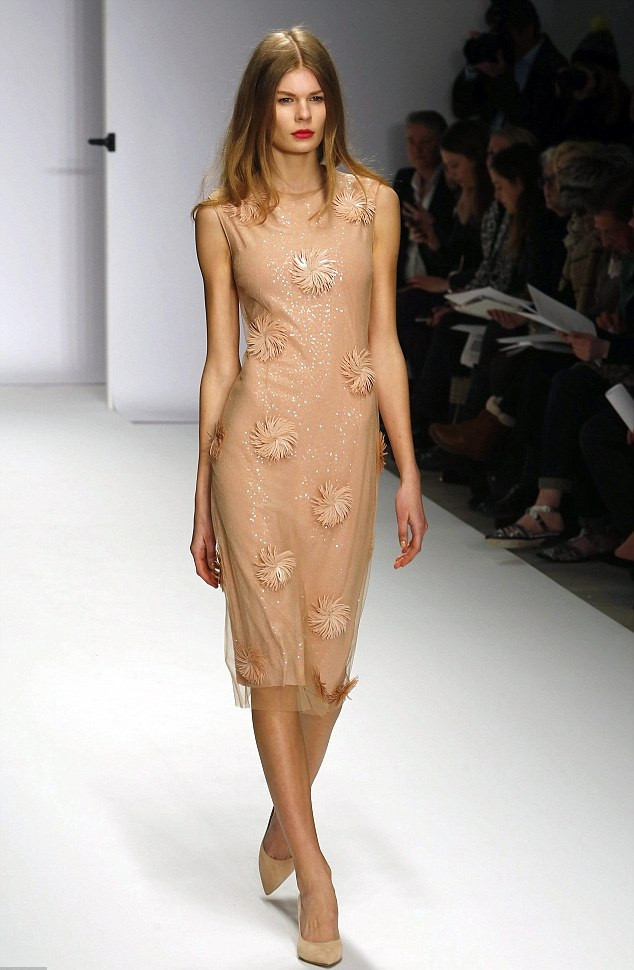 Day 2 of London Fashion Week and Jasper Conran was offering a master class in how dress like a real woman.
The world famous designer showcased his Autumn /Winter 14 collection that promises to flatter the female form.
Conran has described women's fashion as being 'rather shapeless' of late and was keen to present an alternative that celebrates womanly curves.
Describing the Jasper Conran woman, the designer said: "She is female as opposed to feminine, she's curved, she's got feminine attributes; she's unashamedly that.
"It's wearable clothes for powerful women with a lot of sexiness.'
The stunning collection featured silk-lined dresses with cutaway backs, and soft leather jackets designed for day to evening wear.
"You can wear it to the office and then out at night. You can put the jacket over the top of the sequin dress to cover up and then take it off when you hit the town," explained Conran.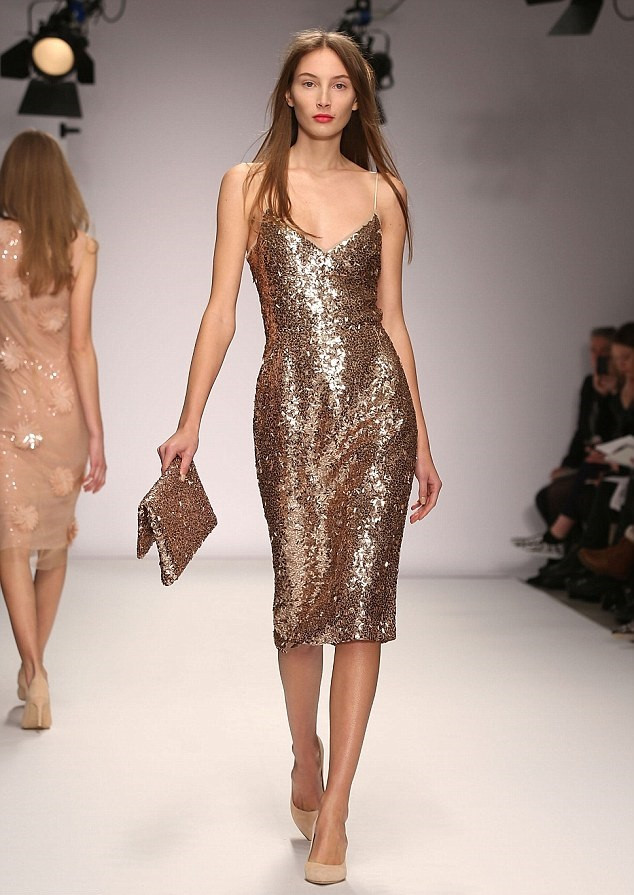 Coats in black, grey, blonde and sugar spun pink with belted waists over cashmere, soft leathers and silk tulle dresses with a 'quadruple stretch' were a show-stopper
"It's the idea of being able to slip them off, it's the idea of dressing up - there's a comfort juxtaposed against that sort of saucy underneath piece. It's all about confidence on top and hotness underneath," he said.
The neutral palette was brightened up with bursts of tangerine orange.
"I thought, well, we need some orange here. But I would call it reddish orange - it is a particularly good colour," he added.
And showing that he knows a woman's mind, Conran kept accessories to a minimum with just one envelope bag and a mid-high heel.
"If I was a women I would want that, it's as simple as that," he explained.
Fashion editor Hilary Alexander described the collection as vintage Conran.
"I loved that little navy cashmere sweater and that navy striped skirt. I think it would sell extremely well and the coats were great.
"The bra dress with a swing back jacket in orange was lovely; the whole collection was very easy.'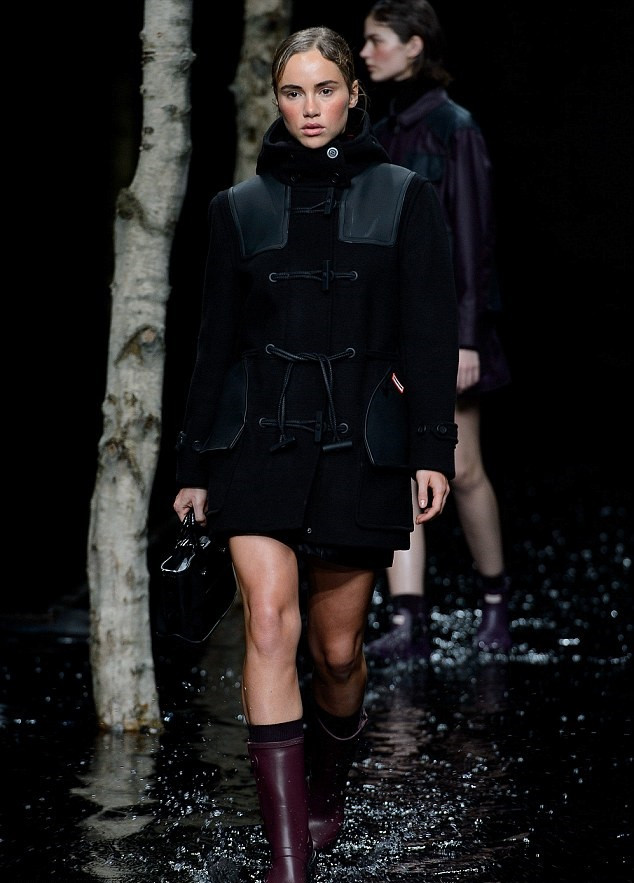 Meanwhile, Stella McCartney's husband Alasdair Willis presented a unique take on the common welly in his debut winter collection for Hunter.
Speaking about the new role Willis said: "It is a genuine honour and a tremendous opportunity to be in this role at such a significant moment for Hunter.
"Hunter is a fantastic British brand with enormous potential. It has a very strong history dating back nearly 160 years, and I believe the Hunter story and spirit are just as relevant today."
Set against a dramatic watery, winter scene, the collection showcased the traditional footwear and revealed that the range has also expanded to include duffle coats, fleeces and cable knits.
While Suki Waterhouse was a star attraction on the runway, the Hnter collection saw famous friends Katy B and Jessie J join Stella McCartney for the show which finished in grand style with a magic trick by Dynamo.