To the triumphant fanfare of his own baritone voice, Mayor Boris Johnson announced that the London Living Wage would rise to £9.40 an hour, up 25p. This is not a binding figure, however, but a recommendation and an aspiration for employers so their staff can afford to live in the city.
London is a notoriously expensive city, in particular its housing, to the extent that even the professional middle classes are struggling to afford to live there when a modest four bedroom Victorian terrace in Hackney will cost in excess of £1m.
The Mayor of London's Office said there are 724 employers in the city who pay the London Living Wage, up from 429 a year before. "As our economy continues to grow and employment in London increases, it is essential all hard-working Londoners receive a fair share of the proceeds of the capital's success," Johnson said.
"I have long argued that those companies that can afford to pay the London Living Wage should do so because there are clear benefits for employers in increasing productivity and reducing staff turnover, while it makes a real difference to the quality of life for employees."
In his 2015 budget, Chancellor George Osborne unveiled the new "National Living Wage", which will replace the minimum wage from April 2016. It will be for workers aged 25 and above, starting at £7.20 when it is introduced and rising to £9 an hour by 2020.
So how does the London Living Wage stack up? It is calculated assuming a 37.5 hour working week, which would amount to gross weekly earnings of £352.50, well below the median for a full-time UK worker of £518. Across a year, that is a gross salary of £18,330, again well below the UK median of £26,936.
Using the Listen to Taxman website to calculate post-tax income, and assuming no pension contributions or student loan repayments, you would have to spend 40% of your net income on renting a single room in London at the median rent of £525, according to government figures. And if you wanted a one bedroom flat you would shell out 89% on the median rent of £1,150.
If you have to commute into zone one every day on the London Underground from zone four, where you may have to live because housing costs are so expensive closer to the centre, at £177.10 for a monthly Travelcard, that is another 14% of your net income gone.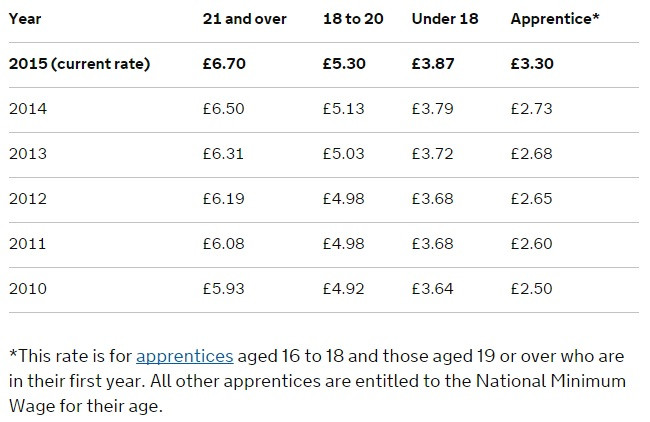 Saving to buy a house is unlikely, but even if you could the prices are far out of reach of any mortgage you may be able to get, which is usually around 4.5 times your annual household income, depending on the lender. At a price of £522,000, according to the Office for National Statistics (ONS), the average London home is 28.5 times the gross annual salary of a full-time worker earning the living wage.
But there is no certainty that because you earn the London Living Wage you are in full time work. London Poverty Profile says 210,000 part time workers are "underemployed", which means they work fewer hours than they want or need to.
So while the London Living Wage is an admirable benchmark and employers should be encouraged to pay it, there are a number of caveats -- not everyone is working full-time, the city's cost of living can be exorbitant, and welfare cuts such as tax credits will make many working people even worse off.