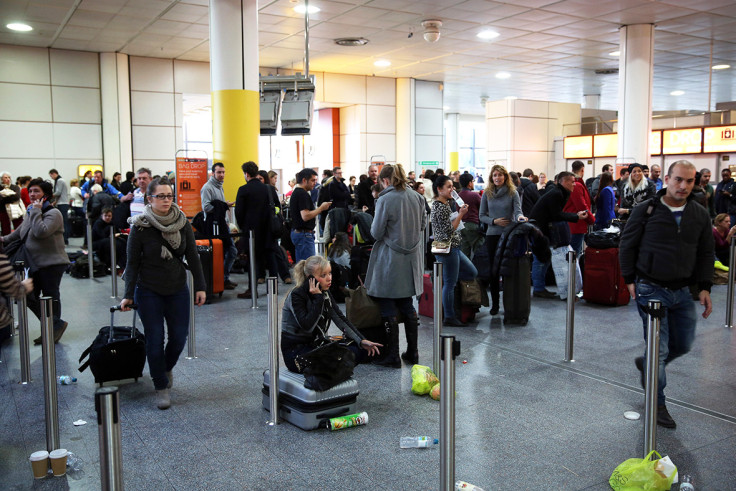 London Luton Airport has been named as the worst in the UK, according to a consumer survey conducted by Which?
Publishing its findings on Thursday (31 August), Which? said Luton got "one star in half of the 10 categories" consumers were polled for, with a customer score of 29% based on overall satisfaction.
The consumer group also said many users described the airport – which charges for drop-off and pick-ups via personal vehicles – as a "rip-off". Others called it "chaotic" and "crowded" to capacity, and gave it very low scores in categories for food outlets, toilets, attitude of staff and range of shops.
On the other hand, Doncaster Sheffield Airport was rated the best UK airport, bagging an 87% consumer satisfaction rating, with users referring to it as "relaxed" and "quiet".
For purposes of research Which? surveyed its subscribers who had travelled through an airport between May 2016 and May 2017.
In a damning assessment, Which? said Luton has been at the bottom of the customer satisfaction table for five years running. Responding to the survey, Luton Airport pointed to its ongoing £110m redevelopment project.
A spokesperson said: "We're disappointed the findings but they don't accurately reflect the experience of the majority of our passengers. Of the 1.7 million people who responded to our ongoing customer service tracking, during the first six months of 2017, 75% told us they were happy with their experience, a 5% improvement on the same period last year."
"We have made significant improvements to the airport's infrastructure, added new shops and restaurants and passenger services such as free wi-fi. We appreciate the patience of our passengers as we develop the airport, which will result in a better experience for everyone."
Steve Gill, chief executive officer of Doncaster Sheffield Airport, said he was "simply thrilled" by the Which? survey response.
"Getting five stars for our staff is a great recognition of our team, their dedication in delivering a top customer experience is one of our main values and to have it confirmed in this way is very heartening."
Joining Luton on the worst UK airports list were London Stansted (which scored 38%), Manchester Terminal 3 (43%), Aberdeen (44%) and Manchester Terminal 1 (50%). Alongside Doncaster Sheffield, among the best rated UK airports were London Southend (84%), Norwich (75%), Southampton (75%) and Exeter (71%).