The only remaining piece of a monster fatberg weighing 130 tonnes discovered in Whitechapel, east London, is now on display at a London museum.
Thought to be the only fatberg on display in the world, the Museum of London now has a real piece of the fatberg which made headlines last September featuring in its exhibition titled, Fatberg! It took two months to remove.
Weighing as much as two double-decker buses, it stretched over 250 metres - six metres longer than Tower Bridge.
Fatbergs are created due to fat, oil, grease, wet wipes and sanitary products combining in the sewage system.
Due to the toxic fumes which rise from fatbergs, the museum worked extensively to find a way to showcase it without harming the public.
In a statement, Thames Water's Becky Trotman said: "The Whitechapel fatberg became a global celebrity but we didn't think for a second it would end up on display at a museum.
"Fatbergs are lurking, congealing and growing fast under our feet and as soon as we clear one, another is growing somewhere else in our sewer network. This display is a vivid reminder to us all that out of sight is not gone forever, so please help keep London and all the sewers flowing – don't feed the fatberg."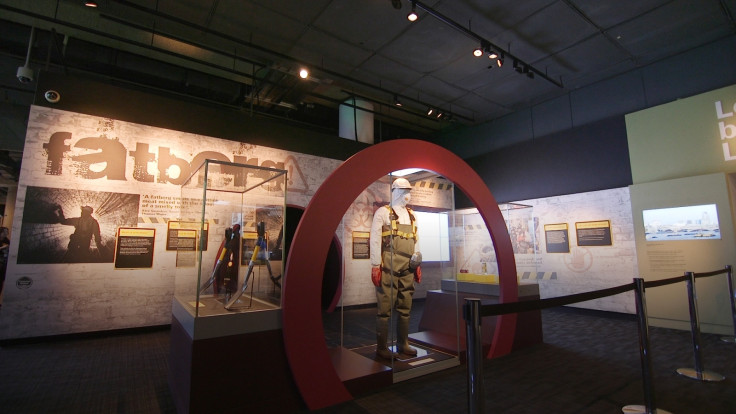 Aside from the fatberg itself, visitors to the exhibition can also examine the methods of extraction used by Thames Water to remove the seemingly impossible blockage.
When asked why the Museum of London decided to showcase the fatberg, Vyki Sparkes, Curator of Social and Working History at the Museum of London, said: "As the Museum of London, it's important that we display things that reflect the highs and lows of living in the city, today as well as in the past.
"Fatbergs are disgusting, fascinating things which mark a particular moment in London's history, created by people and businesses who discard rubbish and fat which London's Victorian sewer system was never designed to cope with."
Fatberg! is on display from now until July 1.