Robert Harting of Germany has won gold in the men's discus throw event at the London 2012 Olympics, with a throw of 68.27m. An overjoyed Harting expressed his delight by running around the Olympic Stadium with the German flag wrapped around him. In fact, so delighted was he that he even went on to jump the hurdles set up for the women's 100m hurdles final!
"It's just amazing. I can't believe it. It was so hard as my beginning was bad. It got better and in the end i was lucky. I've dreamed of this since I was 12. I first picked up a discus in 2000. From then on I worked hard to get here," Harting told Yahoo news.
Harting, who finished fourth in the Beijing 2008 Games, shot into the lead after throwing past Iranian Ehsan Hadadi's mark of 68.18m and although the latter looked to have fought back with his fifth effort, he found it ruled out due to a technical foul.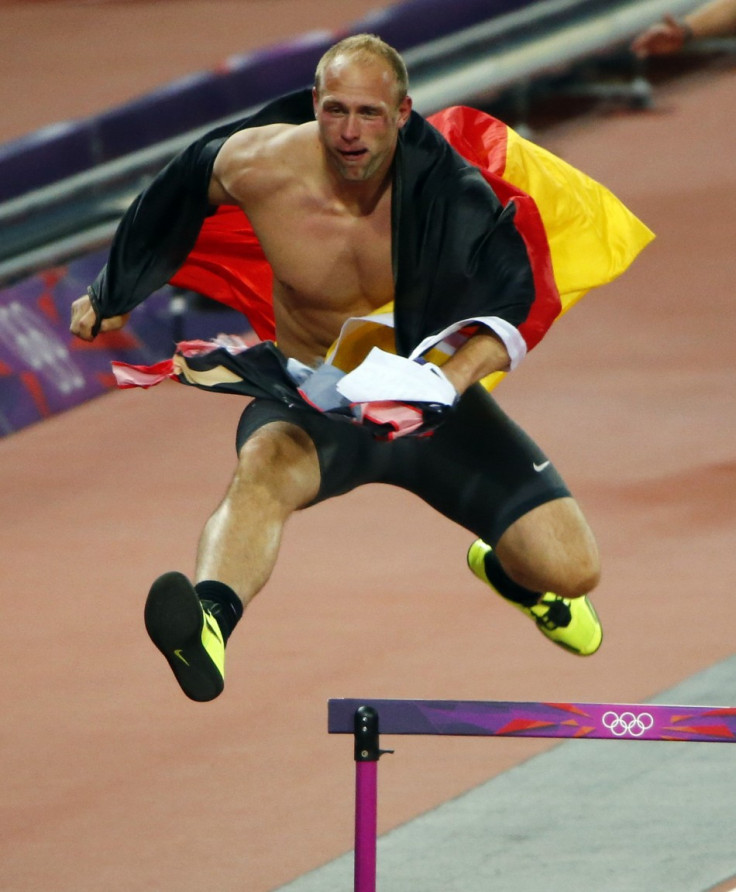 Nevertheless, Hadadi had reason enough to be delighted with his effort - the silver was his country's first track and field Olympic medal. The bronze was claimed by defending champion Gerd Kanter of Estonia, who threw 68.03m.
Meanwhile, Team GB's Lawrence Okoye could only manage 12th with a best of 61.03m - significantly below his season's best of 68.24m. Virgilijus Alekna, a two time Olympic champion, was equally unlucky; the Lithuanian finished fourth with a best of 67.38m. the 40 year old has two gold medals to his name (Sydney 2000 and Athens 2004).
Team GB Out of Women's Hammer Throw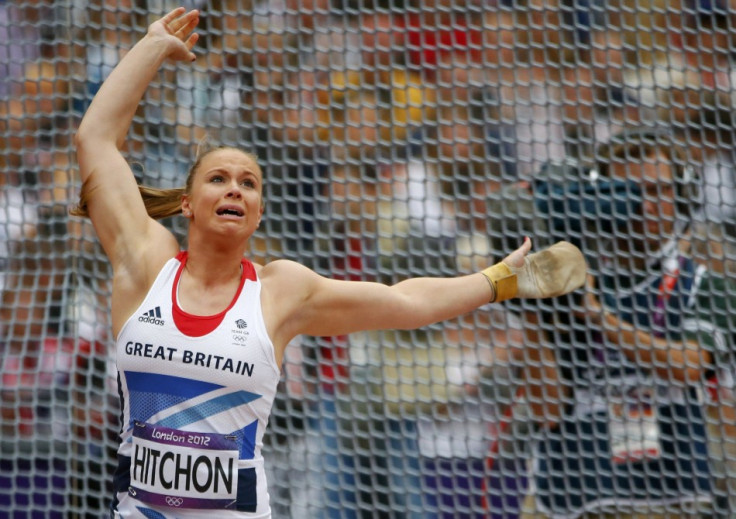 Meanwhile, Team GB's Sophie Hitchon has failed to qualify for the final of the women's hammer throw event. Hitchon, placed in qualifying group A, will no doubt take some consolation in the fact she set a new National Record, with a throw of 71.98m. That however was not enough to save her from elimination, with Cuba's Yipsi Moreno shading her to the final qualifying spot from the group with a throw of 73.95m. Polish athlete Anita Wlodarczyk won the group with a 75.68m throw.