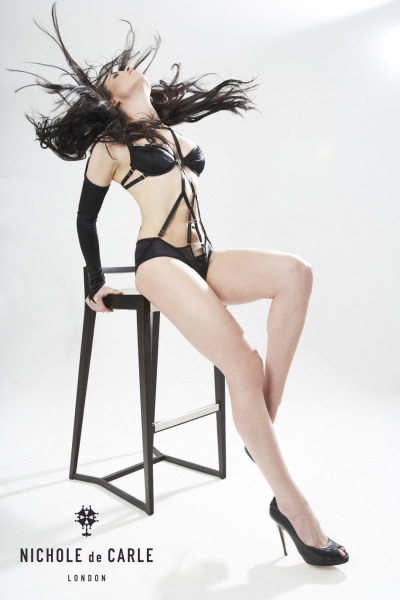 These girls are at the pinnacle of their physical fitness and intend to prove it at the London 2012 Olympic Games but they are prepared to give us a sneaky-peek of how fit they are, in the form of a calendar for charity.
The girls of Team GB have teamed up with luxury lingerie designers Nichole de Carle to produce these stunning photos in aid of Wellbeing of Women.
Eleven girls from different sports including synchronised swimmer Jenna Randall, water polo players Vicki Hawkins and Frankie Snell, and triathlete Hollie Avil modelled the expensive undies for photographer Clara Maidment.
The athletes could have easily been mistaken for models as they donned lingerie from Nichole de Carle London's SS12 collection with jewellery from London jewellers Salima Hughes and Coster Diamonds.
The calendar goes on sale during the first week of January and will be priced at a paltry £9.99 with free delivery and all proceeds will go to Wellbeing of Women.
The Wellbeing of Women charity is an organisation dedicated to raising funds since 1964 to invest in medical research and staff working in reproductive and gynaecological health.
To pre-order your calendar online, click here.