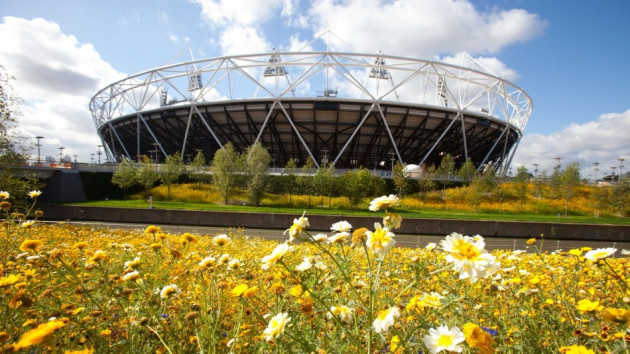 The London 2012 Olympic and Paralympic Games will provide a short-term boost to corporate sponsors, the hotel sector and increase brand exposure, but it will be unlikely that it will provide a long-term positive impact to the UK economy and in some cases, create a weak year-on-year comparison when some companies report their results next year, says Moody's Investors Service.
The report, London 2012 Olympics Provide a Short-term Boost, But No Gold Medal for Corporates, published Tuesday, says the Games will only provide a short-lived lift to corporate earnings and most of the impact from infrastructure developments on UK GDP has "probably already been felt."
"Corporate sponsors will benefit [the most]," said the report. "Given the largely one-off impact of the Games on corporate profits, we would not expect this alone to have an impact on our ratings, which tend to take a longer-term view."
One of the key misconceptions that Moody's points out is that the various projects and infrastructure work to prepare UK venues to host the games, the Games themselves and the visitors and activity that they engender, will automatically mean significant macroeconomic impact.
According to Moody's, which cited Associate Press reports, the typical number of tourist that visit London in August is approximately 1.5m. The Games are expected to generate nearly 300,000 additional tourists from abroad and more than 500,000 from elsewhere in the UK., which in turn will be the key target audience of businesses and to a large degree a captive audience in terms of accommodation, food, advertising and transport.
"We expect the net impact of the Games on UK tourism will be positive overall, but less than gross visitor numbers would suggest," said the report. "The impact of infrastructure developments on UK GDP has probably already been felt. Construction work on venues and transport links has been underway for several years already, and is unlikely to provide a significant fillip to the UK economy this year. Past work may have gone some way to cushion the dramatic decline in UK construction activity, which in total has fallen by more than 10 percent since the start of 2008."
In the same vein, Moody's says that the benefits to earnings for the transport and infrastructure sectors may not be clear-cut, as lower-margin tourist travellers may displace business travellers during the games.
"According to the World Travel & Tourism Council (WTTC), travel and tourism's total contribution to UK GDP was £101bn in 2011, worth 6.7 percent of GDP," said Moody's. "This is expected to remain broadly unchanged at £102bn this year. In part, this may reflect domestic spending on attending the Olympics being offset by weaker spending on other forms of domestic tourism. Within the total economic impact from tourism, the lion's share of 68 percent is accounted for by domestic spending, with foreign visitor spending accounting for little under a third of the total."
It also warns that while the Games is a "golden opportunity for the hotel sector, it has to be aware that a surge in sales could lead to weak year-on-year data in 2013.
"The hotel sector can expect a surge in demand during the Games," said Moody's in the report. "In London's case, the Diamond Jubilee will be another catalyst for demand in June. Press reports suggest that room rates in London have already begun to rise, with the highest increase in February 2012. The extent to which this relates to forthcoming events is debatable, but hotels can clearly expect some very positive revenue per room numbers during and around the events themselves. While some hotels will undoubtedly raise rates to benefit demand, many are reportedly adopting alternative tactics such as imposing minimum stays or stricter cancellation policies. Inevitably, though, hotels will struggle to report positive comparable results in the same period in 2013."