Property in prime central London postcodes — the city's most expensive — saw its worst price performance in nearly six and a half years during March as sellers accepted the post-financial crisis boom was over. Knight Frank, an estate agent, said prime prices grew by 0.8% on average over the year to March 2016, the slowest rate since October 2009.
This is despite higher transaction volumes in March as buyers sought to beat the start of a new tax year and a series of higher levies. These included an extra 3% on top of basic stamp duty rates for purchases of additional property. Chancellor George Osborne also at the end of 2014 hiked stamp duty rates on more expensive homes and introduced an annual levy - the Annual Tax on Enveloped Dwellings - on property owned by offshore entities.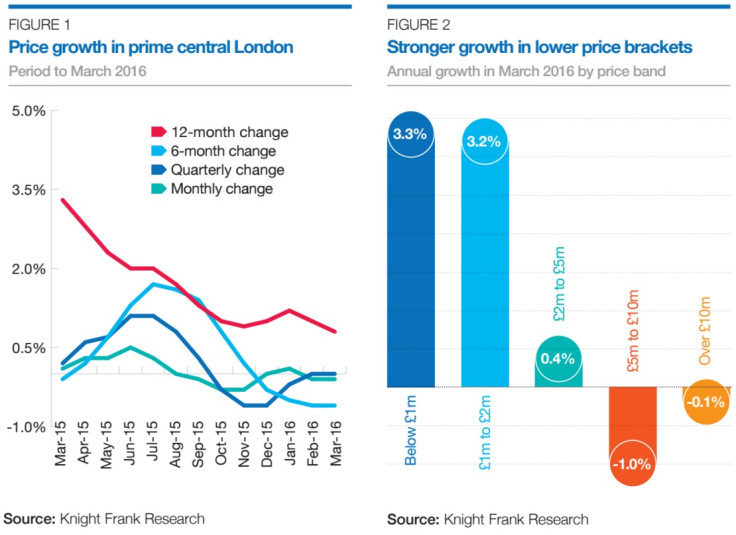 Tom Bill, Knight Frank's head of London residential research, noted "a marked slowdown in the rate of annual growth over the last 18 months. It is the result of a series of tax changes and a preceding period of exceptional growth, which is also a topic that is increasingly covered by the media. As a result, there is a growing recognition on the part of vendors that the prime central London property market is no longer on the upwards trajectory it was in the years following the financial crisis."
Knight Frank said growth is "polarised" between prime areas in the east and west of London. Investors are shifting from the most expensive areas to those where there is still money to be made in emerging prime areas, such as Islington. "In higher-value western areas around Hyde Park, recent tax changes have had more of a dampening impact," Bill said. "Meanwhile, the opposite is true in traditionally lower-value markets including Islington and the City & Fringe. As a result of this polarisation, Knight Frank forecasts a -2% decline in western markets and 5% growth in markets east of Mayfair and south of the River Thames in 2016."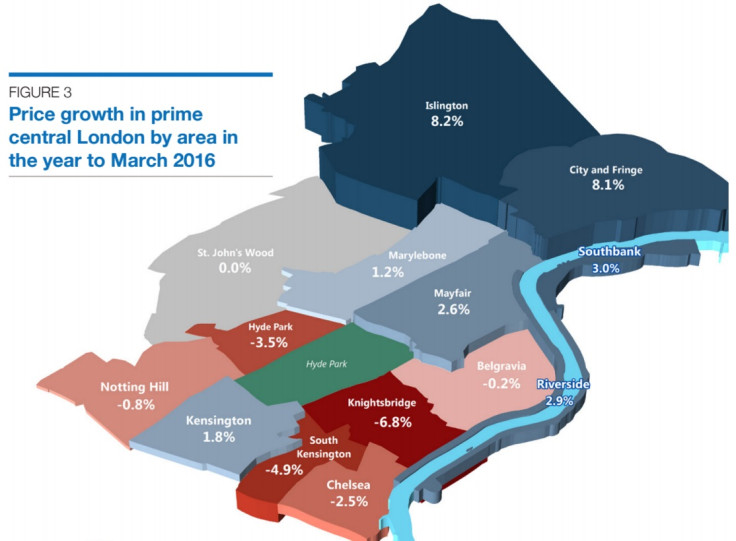 Prices grew rapidly in London after the financial crisis. A sharp decline in the value of sterling made property more attractive to foreign investors. There is also a serious supply shortage in the city, which meant decent returns from capital and rental growth for investors. And London is regarded as a "safe haven" for the wealthy elite, where capital can be parked and protected.
But recent falls in commodity prices have weakened demand from rich investors in resource-rich markets, such as Russia, China and the Middle East. The relative strength of the pound sterling against other currencies also makes London property, particularly in prime areas, more expensive thus less appealing. The forthcoming European Union referendum in June has also created uncertainty among investors.