David Cameron has launched a war against foreign fraudsters laundering their cash in London, warning their "dodgy cash" is not welcome in the capital.
The prime minister highlighted some properties are being acquired by "people overseas through anonymous shell companies, some with plundered or laundered cash". He added he does not want the UK to "become a safe haven for corrupt money from around the world".
IBTimes UK looks at where the dirty money comes from, how it is cleaned up and what the government is trying to do about it.
The Kazakh
One of the most high-profile recent cases of property money laundering involved former Kazakh secret police chief Rakhat Aliyev, who had built up a £147m ($229m) London property empire.
Aliyev, accused of murder, torture and money laundering, was found dead in an Austrian prison in February 2015 while awaiting trial for the murder of two bankers in his home country.
However, before his demise, he was allowed to build up a prime property empire that included the Elvis and Beatles' stores and 221 Baker Street, synonymous with fictional detective Sherlock Holmes.
Hiding behind offshore companies registered in secrecy jurisdictions, such as the British Virgin Islands, and behind "nominee" directors, Aliyev and others are able to buy up property without any checks. The true source of their finance is lost in the byzantine structures of the offshore companies.
Robert Palmer, head of Global Witness' banks and corruption campaign, told IBTimes UK: "Corrupt officials are using layer after layer of offshore companies through which to launder and then invest money in London. The capital is now a hub for overseas corruption."
According to Global Witness, an international NGO that deals with corruption and human rights abuses, at least £122bn worth of property in England and Wales is owned by companies registered offshore, and 75% of properties whose owners are under investigation for corruption made use of this kind of set up.
The Nigerian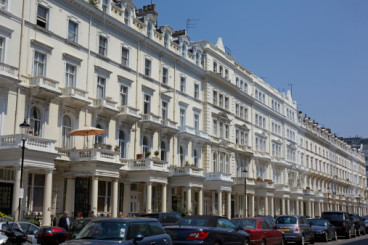 Another high-profile case involved Nigerian fraudster James Ibori, who managed to acquire a string of high-end properties in prime central London.
A state governor in his homeland, Ibori stole $250m from Nigeria, with much of the money laundered through the UK to fund a luxurious lifestyle.
Cases such as Ibori's illustrate that money laundering is not a victimless crime, according to Palmer.
"It's not a victimless crime, it keeps poor people poorer by diverting money away from infrastructure and health projects that could be benefiting them," he said.
The Russians
A recent investigation by Channel 4, dubbed From Russia With Cash, also highlighted the role of some of Britain's most well-known estate agents in helping launder money for corrupt foreign buyers.
Undercover reporters posing as corrupt Russian officials solicited the services of estate agents with a view to buying up properties worth up to £15m, openly stating they were doing so with dirty money.
Undeterred, the estate agents agreed to the deals, with some even recommending law firms that would help conceal their identities. Some of the estate agents exposed included Winkworth, Marsh & Parsons, Domus Nova, Chard and Bective Leslie Marsh.
Mark Hayward, managing director of National Association of Estate Agents, said: "It is regretful that a small number of negligent agents tarnish the reputation of the industry as a whole. All agents should know that they have a responsibility to report any potential money laundering activities to the National Crime Agency and failure to do so, or to enable such an action, is a criminal act."
There have also been reports that property investments by criminals have helped drive up house prices.
What can David Cameron do about it?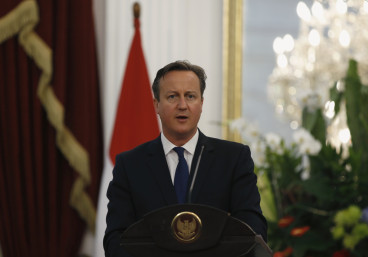 The prime minister has pledged to introduce a central public land registry of foreign companies that details the land they own. In addition, the government will launch a consultation on whether to rejig the UK's new property register to make it more transparent with regard to company ownership. But some experts have already questioned the plans.
Offshore tax expert Mark Davies, founder of Mark Davies & Associates, said: "There is a ridiculous presumption that criminals follow the rules. If Mr Big wants to hide laundered money by buying property through an offshore company that he owns, if the rules change and he wants this to remain hidden he will simply have someone else named as the owner of the property. Who will know?"
Palmer wants Cameron to go further and target offshore jurisdictions, such as Jersey, which he believes help facilitate money laundering.
He said: "We want it put in law that every overseas company has to declare ownership of a property. But this will also entail the UK's dependencies becoming much more transparent. We always find that laundered money has gone through a British offshore jurisdiction. If he's serious, he needs to address this too."
To this end, Cameron said he will "make the case for transparency" with international partners including the British Overseas Territories and Crown Dependencies. How any new scheme goes down with such jurisdictions will likely determine how successful the crackdown is in practice.