A number of businesses that are claiming for damages following the London riots of August 2011, which eventually spread across to major cities in Britain, are still waiting for compensation two years on.
According to the Association of British Insurers (ABI), insurance companies have processed around 2,500 claims, as result of one of the largest demonstrations of civil unrest in the UK for three decades.
An ABI spokesperson confirmed to IBTimes UK that "we've paid out around £200m (€231m, $307m), which equates to 2,500 claims. We know of no outstanding home insurance claims and the vast majority of business claims have been settled."
However, according to a report by the BBC, House of Reeves owners, Trevor Reeves and Duncan Mundell, yet to receive compensation from the Riot Damages Act while "Tottenham MP David Lammy said 75% of recommendations put forward after the riots had failed to be addressed by the government."
ABI said that while insurance firms have been accused of being too slow to compensate victims of the mass destruction, the final bill is likely to be in line with forecasts.
"Insurers and loss adjusters have played an important role in helping customers and businesses get back on their feet, repairing the damage caused to properties and local communities," said an ABI spokesman.
Complexity of Riot Compensation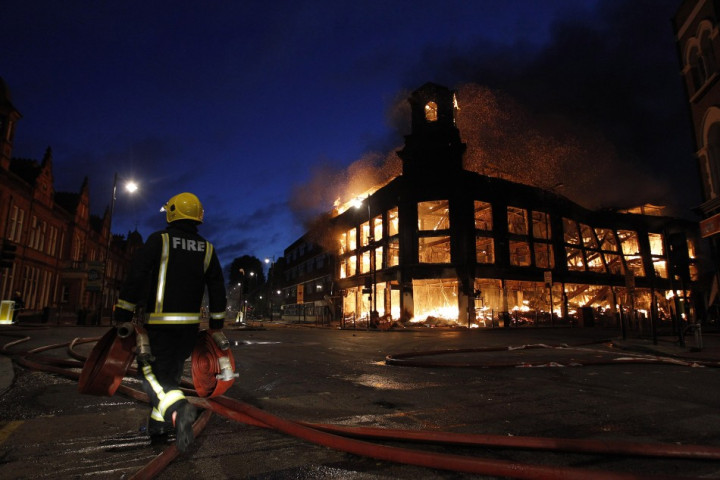 Two years ago, criminals tore through the streets of Birmingham, London and Manchester, causing millions of pounds worth of damage. It also resulted in the death of several people.
The rioting was initially sparked in Tottenham after news emerged that the Met Police, with support of Operation Trident, had killed an alleged gangster Mark Duggan. Scotland Yard arrested around 3,000 people and hundreds were given prison sentences.
House of Reeves, in what since been seen as an iconic example of the rioter's destruction of local businesses, was burned down to the ground in London during the week of unrest.
The arsonist was jailed for 11 years for the destruction of the 150-year-old furniture store.
However, for businesses affected by the riots, the claims and compensation process is complex.
Even though large businesses naturally would have insurance, many found that their policies did not totally cover their losses.
A compensation claim made to a local police and crime commissioner would have to be processed through the Riot (Damages) Act where claims need to be made within 42 days of the incident.
"The Act only applies to a riot and does not apply to damage caused by civil commotion, strikes or political disturbances, which are covered as standard under most household and business insurance policies," the ABI said.