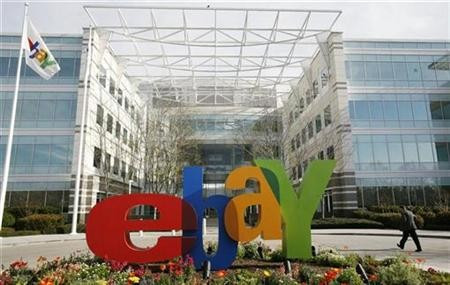 Following the mass number of stores looted in the UK riots, eBay has pledged to help police catch individuals attempting to trade stolen goods on its service.
In a statement released Wednesday, eBay representatives clarified that while the service had not yet detected any unusual activity, it would be working alongside law enforcement to identify and remove any goods stolen in the riots.
"Our thoughts are with the businesses and communities affected by recent events in London and around the UK. EBay will cooperate fully with the investigating authorities to identify and remove any listings which are linked to criminal activity," said a company representative.
The news follows an earlier revelation that as many as 40 Apple iPhone 4s appeared for sale on a rival site, Craigslist.
EBay has since clarified that all of its subsidiaries, including Gumtree, will also cooperate with the police. "We work closely with the police and will do everything we can to help them bring any criminals using our site in this way to justice," said a Gumtree representative.
The service has since added a "report" button allowing users to report any suspicious looking products.
The news comes after numerous stores, many owned by local residents, were looted.
The looting began on Saturday after a protest against the fatal shooting of Mark Duggan by armed police in London's Tottenham area escalated into full-on rioting.
Since the initial series of incidents in London died down, further reports of arson and looting have appeared in several other areas of England, including Birmingham, the West Midlands, Nottingham, Bristol, Manchester and Liverpool.
EBay is now the second major company to officially pledge to help UK law enforcement track down rioters. On Tuesday, BlackBerry maker RIM made a similar pledge following the Metropolitan Police's suggestion that the rioters were using its messenger service to coordinate attacks.