London Walkie Talkie Tower 'Hot Enough to Fry Eggs' [VIDEO]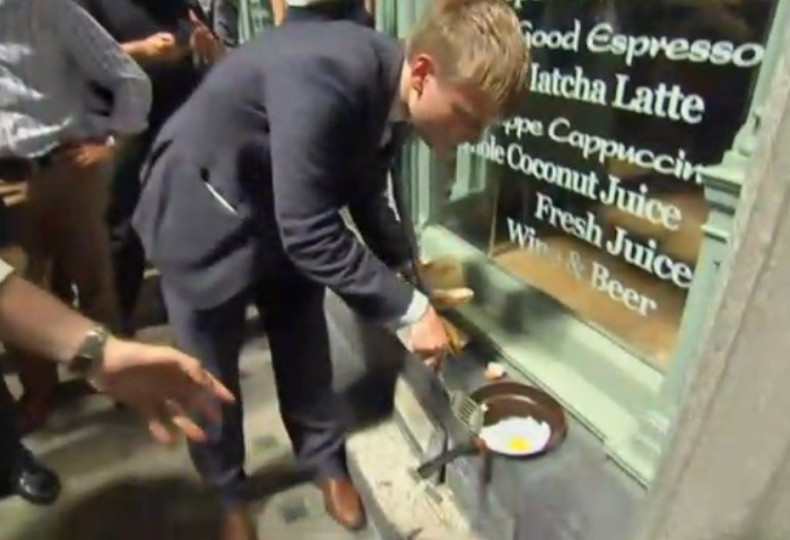 The "Walkie Talkie" skyscraper has created enough heat to fry an egg in the street after complaints that concentrated sunbeams reflected from the tower's windows had damaged a car.
There were incredible scenes in Eastcheap, central London, when an egg was broken into a frying pan and cooked in the heat beamed down by the tower block at 20 Fenchurch Street.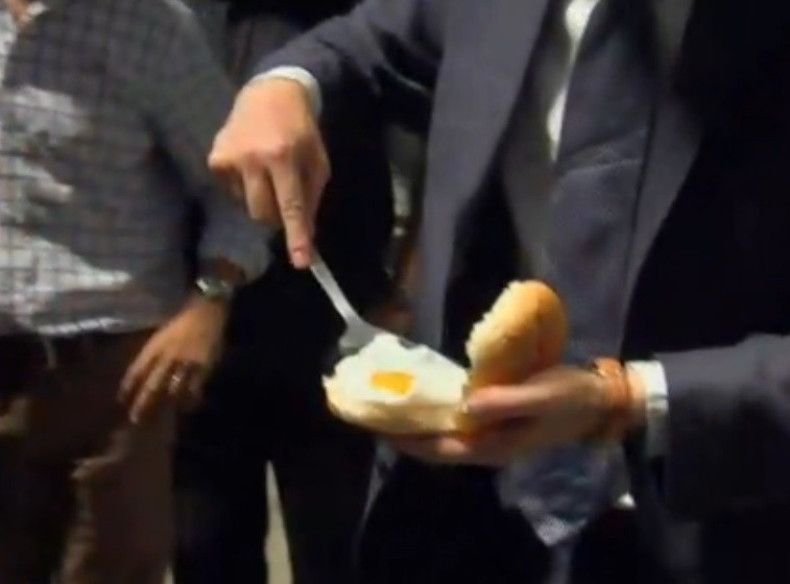 The concave design of the partially built skyscraper was blamed for concentrating a beam of light strong enough to set the pan sizzling and to dazzle passersby.
When the egg was fried, it was put sunny side up into a bap and eaten by a City AM reporter.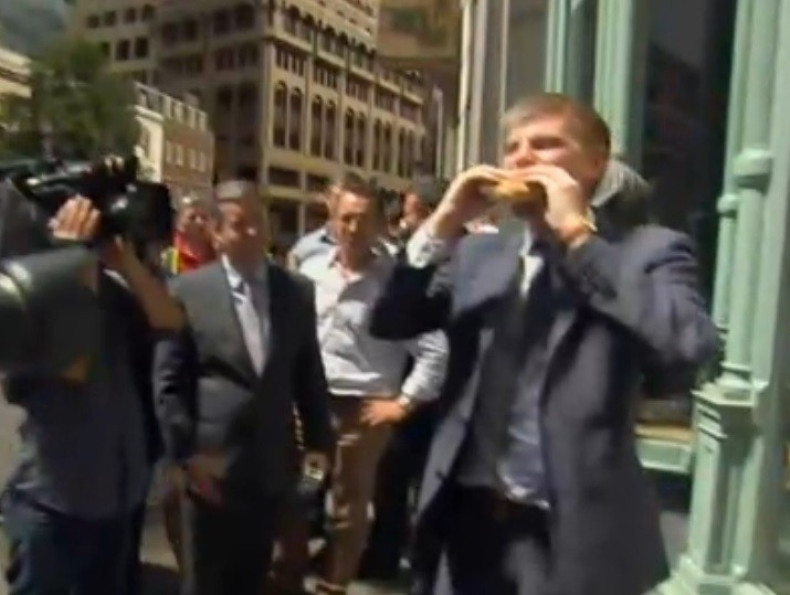 The building hit the news when a motorist claimed that it had damaged his parked Jaguar with the laser effect of concentrated lightbeams.
Local trader Ali Akay of Re Style barbershop said he was concerned by the potential for serious and lasting damage after he said his carpet caught fire because of the reflected heat.
"We were working and just saw the smoke coming out of the carpet," he said. "We tried to cut the fire down. There were customers in at the time and they were obviously not happy.
"Customers are not going to come in if there is a fire in front of the door.
"It is getting really serious. This is a health and safety issue. They should have looked into this before they built it."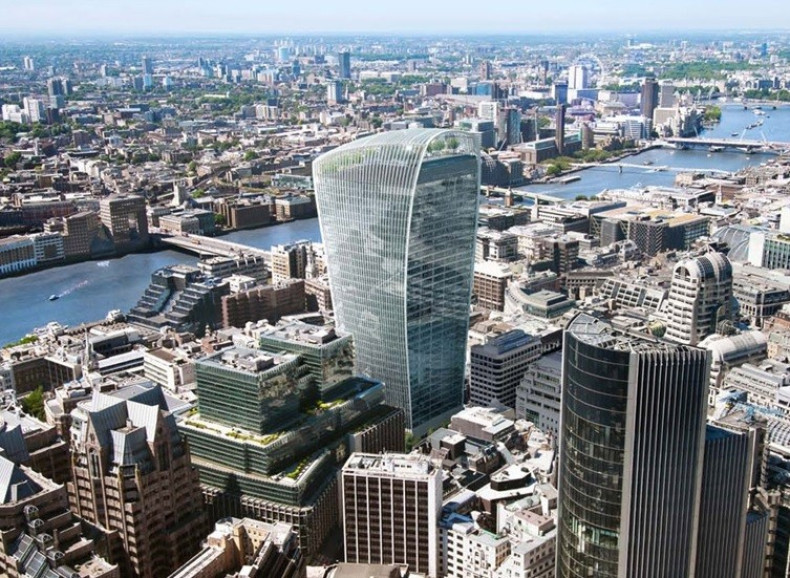 An investigation has been launched by co-developers Canary Wharf and Land Securities into what they have branded a "phenomenon." They blamed the sun for the freakish conditions, not the new £200m building or its design.
'The phenomenon is caused by the current elevation of the sun in the sky," a spokesman said.
"It lasts for approximately two hours per day, with initial modelling suggesting that it will be present for approximately two-three weeks.
"As responsible developers we are making every effort to keep local businesses informed and we have communicated with them regularly since the issue first appeared.
"While we investigate the situation further we have liaised with the City of London to suspend three parking bays in the area which may be affected.
"In addition, we are consulting with local businesses and the City to address the issue in the short-term, while also evaluating longer-term solutions to ensure the issue cannot recur in future."