A year has passed since London Mayor Boris Johnson officially opened Level 39 by cutting its digital ribbon with the swipe of an iPad.
In that time Europe's largest accelerator space for financial technology startups has welcomed 86 companies from a list of over 600 applications, hosted hundreds of events - from hackathons to bitcoin conferences - and even expanded last year last year to a 15,000 square foot, high-growth space due to such high demand.
However, while there are signs of encouragement, a lot more needs to be done in order to keep these startups growing, and keep them in London.
Tech capital city of the world
Perhaps the most significant event in Level 39's short history came only last Wednesday, when the first of its members - security technology firm Pirean - outgrew the accelerator model and became fully-fledged tenants of Canary Wharf Group.
"It's been very encouraging," Eric van der Kleij, CEO and founder of Level 39, told IBTimes UK at an event to celebrate the company's first anniversary. "You've got companies who have come here as a very small company and very quickly outclassed a number of their very serious competitors in their space."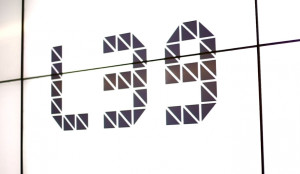 All of this fits in with the Mayor's plan to transform London into the leading global city in the tech industry - a vision he revealed in a speech last week announcing plans for the first ever London Technology Week.
"There is nowhere to rival London for tech firms to thrive and grow," Johnson said. "We have the talent, the investors, and the entrepreneurial spirit."
Talking with leading industry figures, Johnson announced new measures to help encourage the growth of the tech sector in the UK, such as new rules to bring in migrants to the tech sector on exceptional talent visas.
Such initiatives have been welcomed by Level 39.
"One of the key ingredients for young high-growth tech companies is talent," van der Kleij said. "Without a doubt, the kind of talent that they need to be able to grow as fast as they want, not all of it is available in the UK so it's essential to be able to have exceptional talent visas."
"Selling their souls" to American firms
However, while these initiatives have helped homegrown startups to thrive in the nation's capital under the guidance of Tech City and Level 39, many of the county's most successful companies are being swallowed up by companies in the US or turning to American stock exchanges to go public.
"I'd love to stay (in the UK)," said Paul Sheedy, founder and CEO of payment systems startup Reward Technology. "[But] my gut feeling would be that, looking at the international market, it would most likely be an American corporation that would want to gobble us up."
Sheedy says he would prefer to go public on the London Stock Exchange and thinks it's "sad that so many tech companies sell their souls to American venture capital firms."
Growth capital needed
Speaking at the event last night, Tech City CEO Gerard Grech argued that it was possible to "go all the way" in the UK.
The challenge for these startups is coming after the initial seed round of funding. According to Alastair Paterson, CEO of cyber-security startup Digital Shadows, the important growth capital funding that follows has failed to keep pace with seed funding. As a result, Paterson is looking to the US for the next round of funding.
"What we need to do is send a signal to the investors that they can achieve the kind of growth that they want and return on investment, by investing in tech companies that actually float on the London Stock Exchange." van der Kleij said.
"If you ask me in a year's time 'how have we done', I'd like to see a few of our companies really doing exceptionally well (because) it's through the prosperity that we create that actually growth can be achieved for this country."