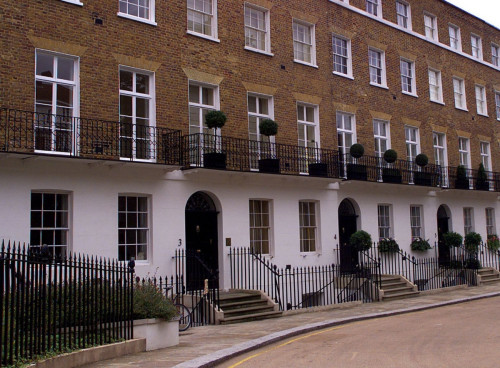 London has overtaken New York as the number one city for foreign property investors, according to a survey by the Association of Foreign Investors in Real Estate (AFIRE).
New York was knocked into second place from the previous year's survey results. San Francisco is third favourite, Houston fourth, and Los Angeles fifth.
Foreign investment in London's property market has driven up house prices in the English capital even as they fell sharply elsewhere in the UK after the financial crisis.
Prime property in London is seen as an asset class in its own right, providing recession-proof returns.
Estate agency Savills said the total foreign direct investment into London's property market was £7bn during 2013 alone.
Data from the Office for National Statistics (ONS) shows London house prices rocketing 12% in the year to October 2013, amid emerging domestic and global economic recoveries and UK mortgage market stimulus to increase the flow of home loans.
There is a debate around the sustainability of London's prime property market.
Noted property developer Nick Candy, of the Candy & Candy firm behind the One Hyde Park development which claims to be the most expensive block of flats in the world, said there is a risk of oversupply in the market.
He pointed to a number of developments in the Mayfair area alone and questioned whether there was enough demand to warrant the price tags being attached. Savills has also raised doubts about the levels of demand.
However property consultant Ashton Rose still sees London as a "fantastic long-term growth opportunity".
To crack down on foreign speculators in London property, Chancellor George Osborne will start charging non-resident owners of UK homes Capital Gains Tax (CGT) when they sell up.
He unveiled the measure in his 2013 Autumn Statement. It will come into force from April 2015.
"Britain welcomes investment from overseas but it's not right that those who live here have to pay CGT, but those who are non-residents do not," said Osborne.