Complacent commuters have been charged £365m by TfL over the last six years – from 2010 to 2016 – for failing to tap in and out of stations with their Oyster and contactless cards, according to a newspaper.
In 2016 alone TfL raised £53m from so called 'incomplete journeys' with nearly £2m raised from journeys going via Waterloo station without registering a 'tap' anywhere else on the network, the Evening Standard claimed.
Incomplete journeys often occur because users forget to tap in and out at busy Tube and train stations which do not operate barriers. TfL have acknowledged that incomplete journeys can be honest mistakes.
Travellers that don't tap in or out at either end of a TfL journey are punished with a £7.80 one-way fare during peak travel times. The money can be reimbursed but it often is not.
TfL's Shashi Verma said: "We are constantly working to reduce the number of incomplete journeys, which we recognise are very often due to a simple oversight.
"Where we can, we give customers automatic refunds without needing to contact us. We also make it easy to obtain a refund online and through our local rate telephone number and regularly remind customers to touch in and out to guarantee the right fare.
"The maximum fare includes the amount that would have been due had the customer touched in and out."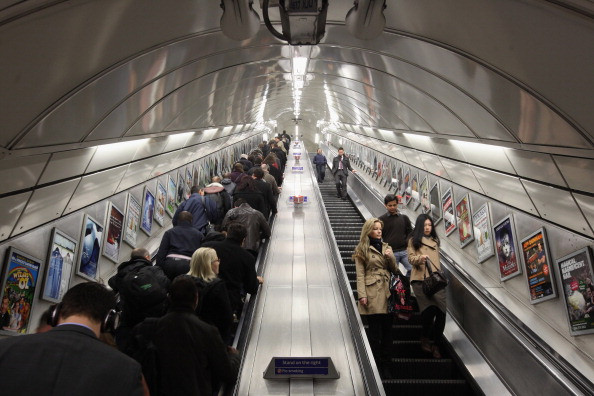 Between 2010 and 2016 the cost of incomplete journeys on Oyster cards totalled £330m after reimbursements. Contactless debit and credit card incomplete journeys cost a combined £35m after reimbursements.
After Waterloo station, Victoria, Bank and King's Cross and Stratford were the most involved in incomplete journeys throughout 2016. Londoners were charged more than £1m for trips involving each of these stations.
A spokesperson from Resolver, a consumer rights group, said: "While making a complaint might seem a hassle, the fact is complacency means you're effectively giving your hard earned money away.
"So if you want to beat train companies profiteering off simple errors, the best way to fight back is to complain when it happens to you."
Today (20 February) it was announced that more Tube strikes after peace talks between Aslef and the unions Aslef and the RMT failed.